A stunning ceremony, kick-ass cocktail hour, and totally WOW reception, what more could you ask for when putting together the look and feel of your big day? It's your day after all, so why not make it all about you and your partner to be? 
Our advice; if you really want to make your day one to remember, fill it with things that are important to you as a couple. 
We have put our brains together and compiled a list of simple ideas you can use to personalise your wedding day. So, if you are wanting to add a little extra zing or something that is totally unique, something that will be memorable to all of your guests and will set your day apart from the rest, then you have come to the right place. 
Take a look below, we hope some of these spark some interest!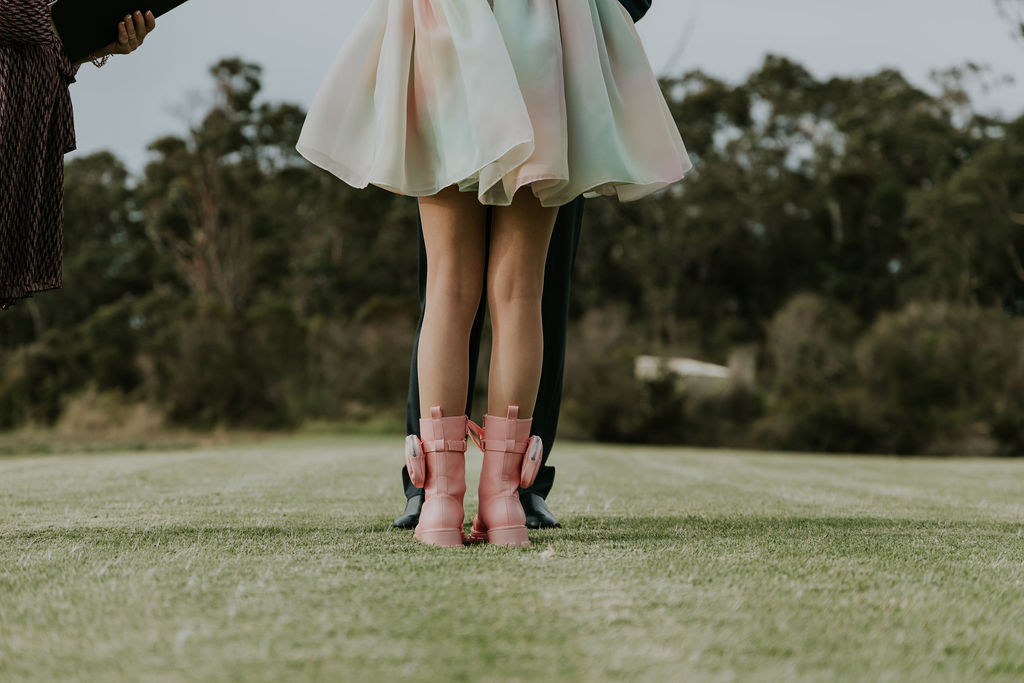 PLANNING:
▪️ Elope and party after!
Nothing is more personal than sharing your special moment with just you and your other half, (or a handful of your nearest and dearest if you wish). Our very own Kristy did exactly this and tied the knot on holiday in NYC with her husband, then celebrated the news with loved ones on their return. SO SWEET!
▪️ Surprise wedding:
Surprise your guests with a wedding at your engagement party. We have all heard of this before, but it's not something you see all the time. If a big traditional white wedding isn't your style, then this may be something you consider. 
▪️ Surprise location:
On the topic of surprises, why not keep your venue a secret from your guests? Instead of putting a venue on your invitations, put a pick up location instead and organise transport for your guests to the secret spot. And make sure the spot you choose is unique to you!
▪️ Glamping Tents:
Planning a private property wedding? Invite your guests to glamp under the stars. If you are a fan of camping yourself, then it's only fitting you incorporate it into your big day. This will be a totally unique experience for your guests and one they won't forget.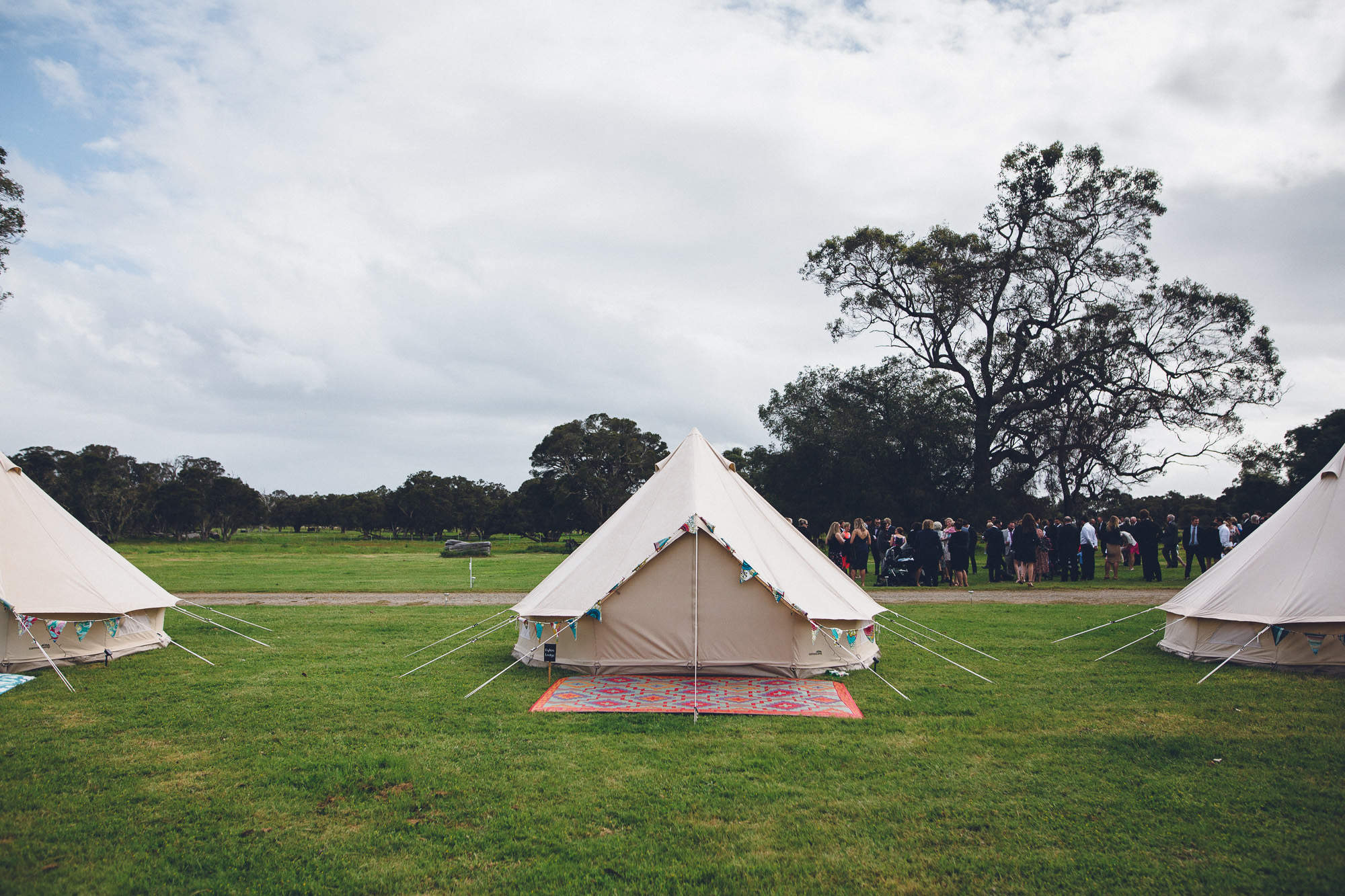 CELEMONY:
▪️ Include your audience:
Whether it be at random, or pre planned with your Celebrant, include your audience in your ceremony. Whether you surprise your Dad, childhood best friend, or your Grandma with whom you share a special bond, in front of all of your guests, asking them to sign your wedding certificate calls for a seriously heartwarming moment. Asking those who mean the world to you to be involved with your ceremony is truly special, not only to you but also to them and your guests! 
RECEPTION:
▪️ Get creative with your table names:
Name your tables after things that represent you as a couple. Are movies your thing? Do you both share a passion for a particular band, country or series of books? Choose something that reflects your interests, your guests will get a kick out of it.  
▪️ Backdrops:
Create an epic backdrop that showcases you as a couple. Display a custom neon sign with a quote symbolic of you both, or create a love map like the one below, a visual of the couples' travels together made out of coloured string. AH-MAZING.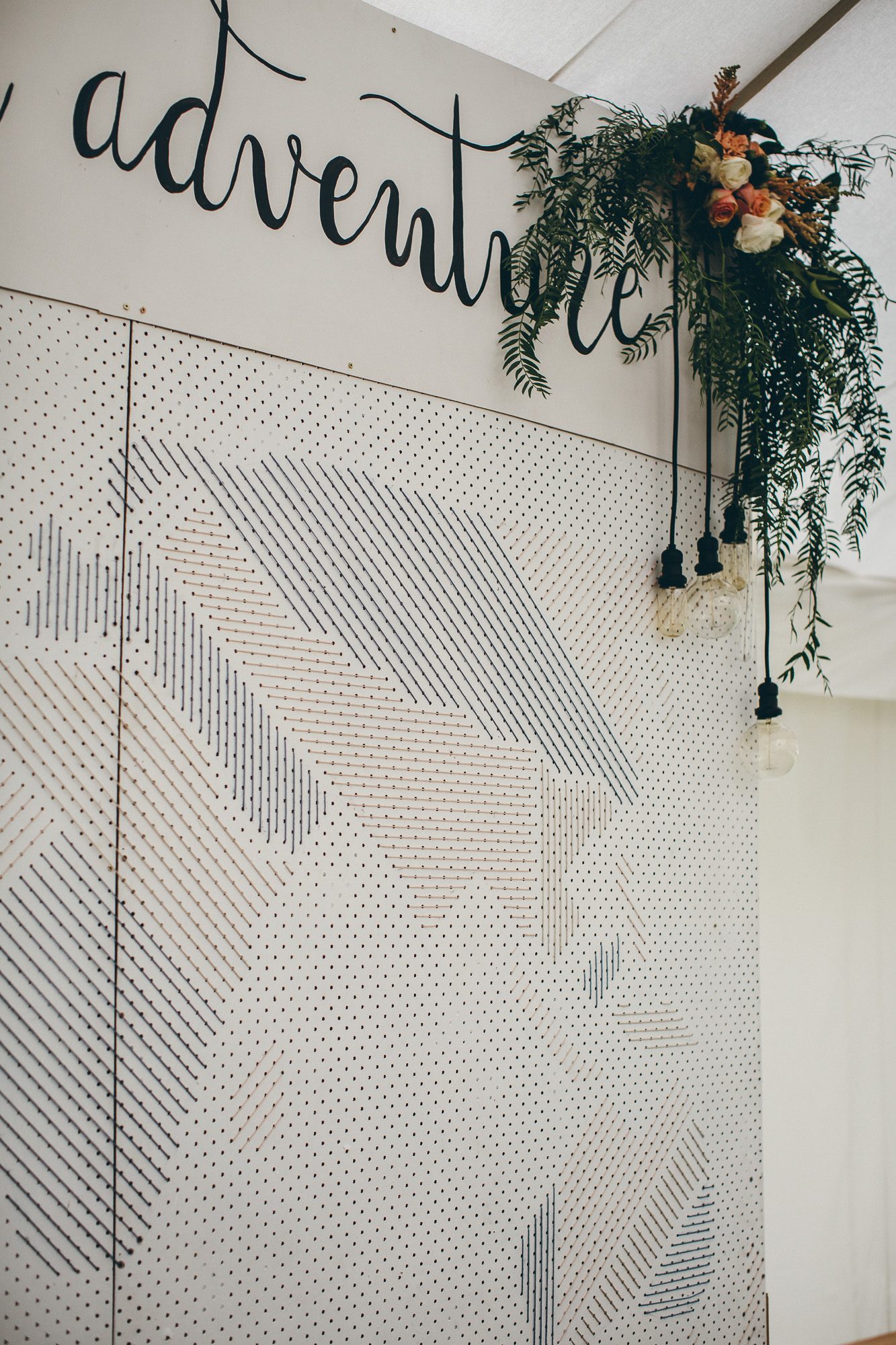 CATERING:
▪️ Signature cocktail:
Create a cocktail that represents you as a couple. Pair your favourite flavours, give it a fun name and offer it to your guests at your pre reception drinks. It could be inspired by your first date, the first holiday you went on together, or the restaurant you both love. Oh and need we say that taste testing is a must?!
▪️ Serve something special:
If you are both a lover of gelato, popcorn or even a cheeky late night chips and a kebab, serve these favourite foods at your reception! A gelato cart makes for the perfect dessert and dare we say it, hiring a kebab van for a late night snack may be just what the doctor ordered. 
THOSE LITTLE EXTRAS: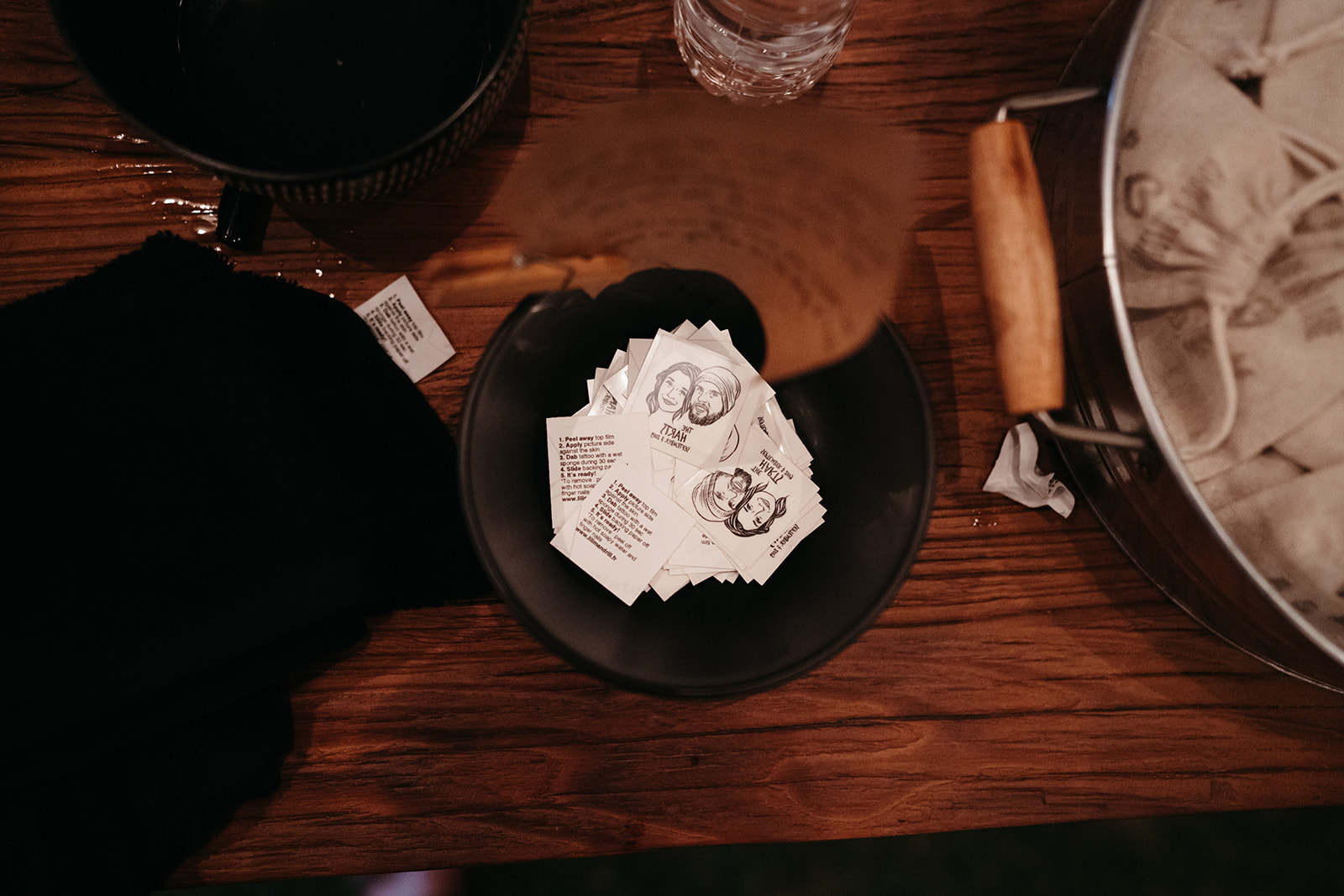 ▪️ Temporary Tattoos:
A totally unique and fun way to show your personality as a couple to your guests. Your faces will literally be all over your reception! 
▪️ Caricatures: 
A lover of art, jokes, or expressing yourself in unique ways? Hire a stationery designer or artist to draw your guests' faces! Incorporate these into your stationery through your place cards or drink coasters. You will be guaranteed a few laughs, plus not to mention, it's a great icebreaker.
▪️ Live painting:
Hire a live painter to capture the moment you said 'I do'. Not only will you have it forever, but it can also form part of your pre-reception entertainment for your guests while you have photos. 
Although these are all unique ideas in their own way, our number 1 tip for making your wedding special and personal, is to only choose things that you and your partner love. Your story is one of a kind, so make it shine through all of the details on your wedding day!