Hens parties, milestone birthdays, launch events, weddings, what do these things all have in common? They all call for a reason to celebrate! 
It goes without saying that people seem to drink on special occasions and it's very easy to underestimate how many beverages your guests will consume during your event. 
We think it's always a good idea to be over prepared rather than under, so we have put together a few things to consider when trying to pinpoint how many bevvies you may need at your next event.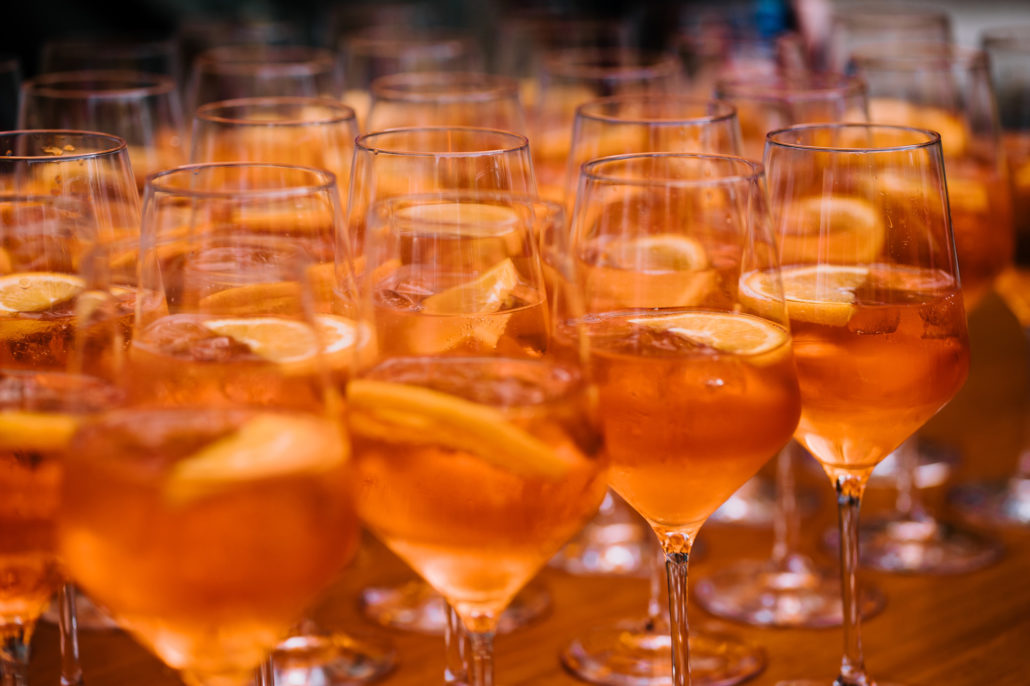 Photographer: Jarrad Seng
Determine your event style
The who, what & why are you celebrating.
If you are hosting a baby shower, your drinks list and budget will look a whole lot different to if you were hosting a ball or a gala. If you are throwing a hens party and the aim of the game is for your guests to dance into the night, then go big and have fun with your drink selections we say! Otherwise,  if you are throwing a more sophisticated soiree, perhaps invest more in champagne, or drinks with a lower alcohol content for your guests to enjoy. 
The question of sit down vs cocktail also comes into play. Guests can more freely wander over to the bar at a cocktail event than they can a sit down event. So keep this in mind!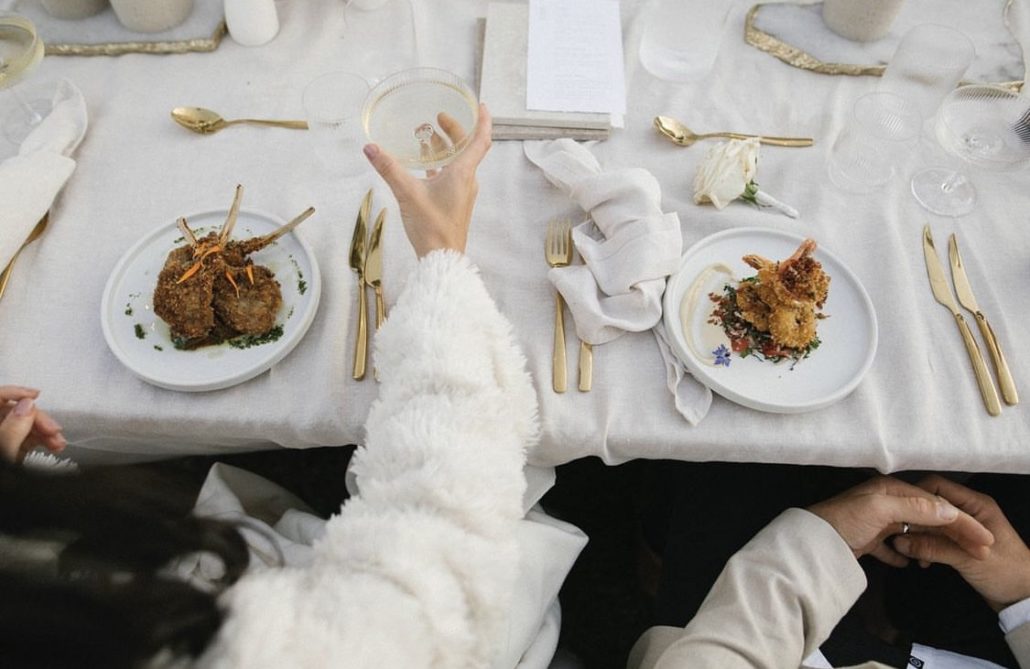 Photographer: Cool AF Weddings
Set your budget
Put simply, the more guests you have = the more drinks you will need = more money you will spend.
An ol' faithful, rule of thumb you can use as a starting point to determine your drinks budget is:
1 drink per guest every hour
BUTTT, if you have a guest list of heavier drinkers, increase this to 2-3 drinks every 1 hour.
Another thing to keep in mind is people tend to drink less when food comes into play, or when speeches and presentations are thrown into the mix. Add in a 3 course sit down dinner over a 3 hour period, you may not need as many drinks per hour as you may think.
 *SUGGESTION* Play the guessing game
Have some fun with it, sit down with a glass of vino (or two depending) & go through and mark next to each guest how many drinks you think they will consume. You might be pleasantly surprised with how many non-drinkers you have on your list i.e. your 'mocktail' or pregnant friends, Under 18's, elderly guests that only need one sherry and dry to have a good time.
Consider your options
Some venues offer a mixture of beverage packages, ranging from an open bar  –  to a selection of beer, wine & and one spirit – or purely a beer & wine only menu. This may also be a 'cost per head' scenario, making your life a lot easier when it comes to calculating how many drinks you need per guest.  
Our tip, clarify with the venue how many drinks per guest their packages work out to be. From there, you can decide if you need to top up the beverage package to suit your event style. You may feel the need to add a 'party starter' to the menu and offer a cocktail on entry, or rather a late night espresso might be more your style.
BYO & DIY
Private property events, or venues that allow you to supply your own grog are great. They  give you free rein of choosing and supplying the beverages you wish, rather than choosing a select few options from a list. This means you can shop the sales, consider every guest's personal taste, buy in bulk and overall, choose whatever you want! 
One other positive is, some alcohol suppliers allow returns on unopened cases. Meaning you can over-cater, and return anything that has not been touched.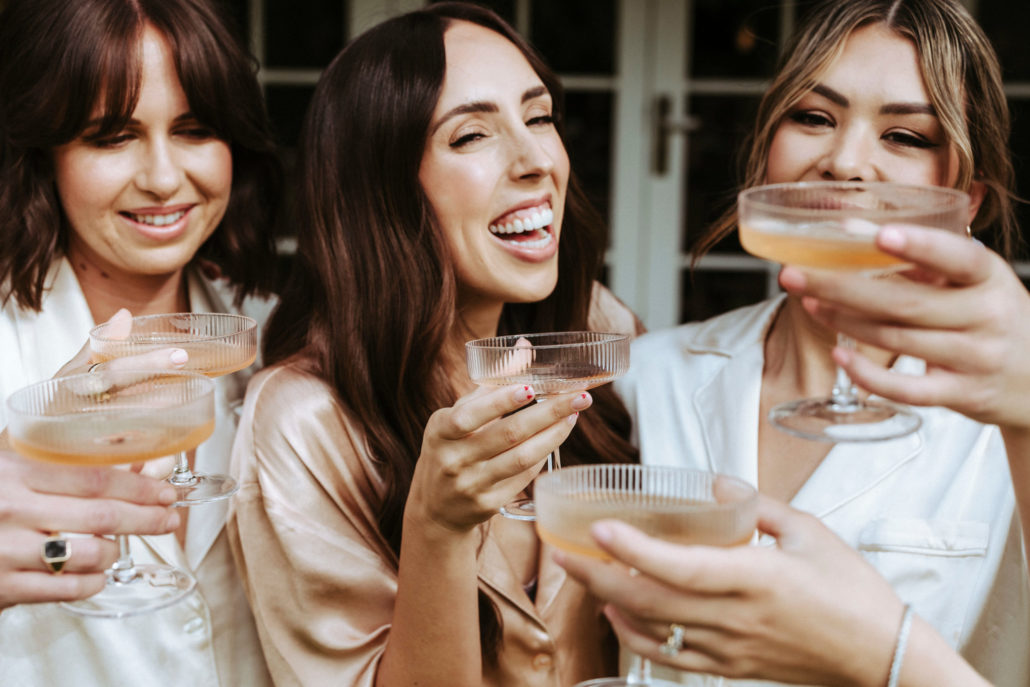 Photographer: James Simmons Photography
Some other handy hints:
– Hydration is key –  H2o is a must and you can never have too much of it.

– Temperature – if your event is in summer, and the temperature peaks, there is a good chance your guests will be thirsty! Make sure you consider this in the amount of beverages you provide.
– The Season – have you considered weather appropriate drinks? Think light beers, cider & froze in Summer, or mulled wine in Winter as an example.
– And last but not least, don't forget about your non-alcoholic options. Soft drinks, sparkling water, juices, or tea and coffee should always be included on your beverage list.