The time has finally come to fill you all in on our exciting news. Something we have been working on in the background for a little while now. 
As you may know, Hire In Style & Empire Events have been besties for a while. Two sister businesses, both equally loved and respected, but the time has come for both of them to dive into their next big thing. 
SO, without further ado, we are super excited to announce…
Empire & Hire In Style have become one! 
Yep, that's right, Empire Events will now be run under Hire In Style, meaning more products, more styling options and more variety, all in the same place. It just makes sense! 
We are so thrilled to be able to be operating together under one roof and one company!

The merge has been months in the making and we've done this to ensure not only the best service from our teams, but also to offer our clients and fellow vendors a larger range of hire and styling items from one place and more of a seamless delivery service.
Hannah & Jacinta
With hours of work BTS carting furniture from Cowaramup to Capel, updating our website with our new bundle of products, and fusing both Empire's & Hire In Style's schedules together, we are now set and ready to cater to all of our clients needs, as Hire In Style.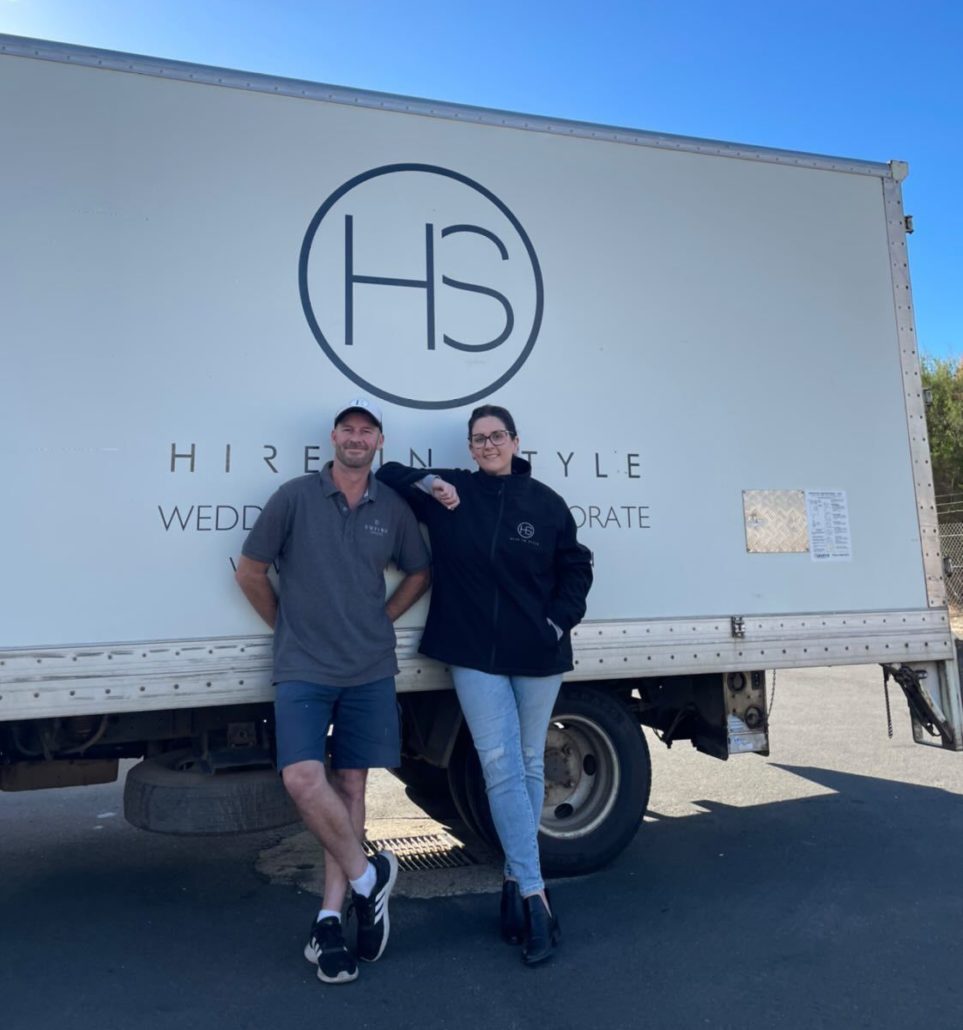 Our service is still the same, with furniture hire and package options, styling, on the day coordination.
With Empires luxurious, coastal vibe, we are so excited to be able to extend our 'Coastal Luxe' furniture packages. Offering more options for our clients who are after that fresh, relaxed yet elegant style. Not to mention, bulk up our other packages with furniture and decor options to complete the look you are looking for. 
Some of Empire's much loved pieces:

What does it mean if I currently have an order with Empire?
Nothing! Other than the fact you now have more products to choose from, from of the combined Empire & Hire In Style range. 
We hope that with everything in the one place, our service will be more convenient for you. Meaning you will only have to make one showroom visit, and only have one delivery fee, rather than two. 
It's the best of both worlds!
To see our entire collection, click on the 'Hire' tab above! 
Happy browsing x