There is no point tip-toeing around the topic any longer, considering it's an issue that is consuming the wedding & events industry…'What the heck does COVID and the mandates mean for my wedding/event!?' 
We wish we could have a straightforward answer to this question, but unfortunately, we don't. There are SO MANY FACTORS that will influence you (and all of your Vendors) differently over the next few months.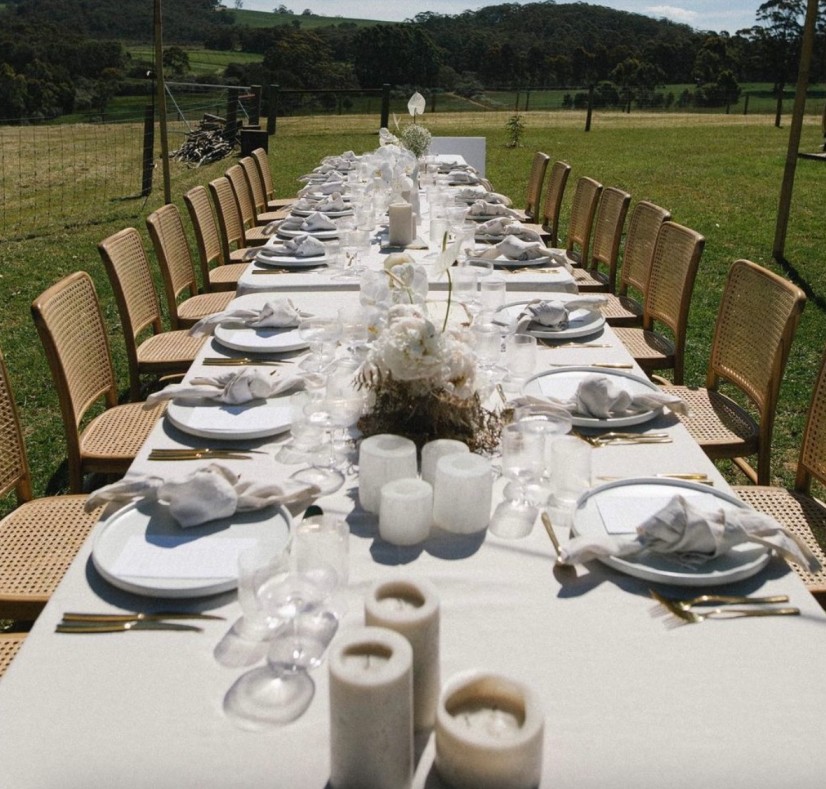 Whilst we can't make all of this disappear we can (and we will) do our very best to ensure your event is still a damn good one!
We have put together a little list of things you should prepare yourself for as the borders set to reopen on March 3rd, as in reality, COVID isn't going away anytime soon. Though we are no experts on the subject, we have had a few ideas that we thought may make your planning a little easier. So, let's talk and break down what it means if you are planning a wedding or event during the pandemic.
CANCELLING OR POSTPONING YOUR EVENT
Unfortunately, this may be a tough decision you have to make which will more likely result in frustration, tears and some disappointed guests. We get it, it sucks! But it is something you may have to consider if your nearest and dearest can't make the big day or you have to go into isolation yourself.
What you need to be prepared for:
Broken hearts

Some tears

Losing your deposit with your Vendors

Not being able to re-book your original Vendors after you reschedule
What you should do when booking:
Ask all of your Vendors straight up for their COVID Policy. Vendors know how hard it is at the moment and we are all understanding and flexible. Be sure you read each and every one of your Vendors COVID Policies so you know what is to happen if you do postpone or cancel your event. Every policy will be different to the next.
The current situation has had a HUGE impact on your Vendors alike. We all want to stay in business so we can continue to create amazing events for all of our clients. Because of this, most Vendors will require you to pay a non-refundable deposit when you make a booking with them.
CHANGING YOUR SIT-DOWN EVENT TO A COCKTAIL FUNCTION
As much as we want your event to run exactly how you pictured it, restrictions to guest limits at private properties and venues may mean you won't be able to have the sit-down event you planned. Buttt, hold the phone, you may have the option to change the style of your event from sit-down, to cocktail to keep in line with the 2sqm rule now in place for venues.
What you need to be prepared for:
Cutting down your guest lists

Changing your furniture hire order

Potentially rescheduling your event to a later date (above)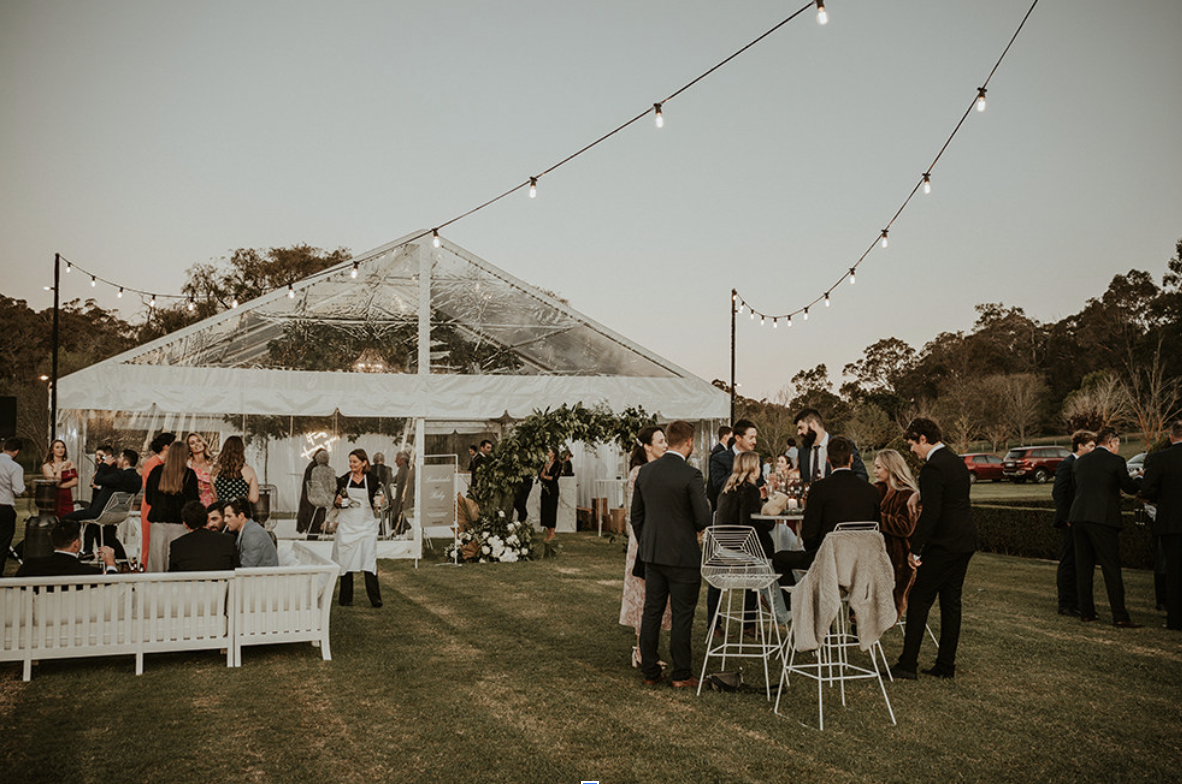 Here are some pointers on how to tackle your planning process:
Use a wedding website or create a Facebook Events page.
An easy way to send updates to all of your guests with a click of a button! So simple and so effective, saving you time and money on printed stationery.
Livestream with those who can't make it.
For our future couples - rethink your unplugged ceremony. Instead, let those that can't be there tune in through livestream, facetime or  Love Cast.
 Elope then have a party #2!
Save your party for later on down the track when you can do it how you originally planned.
Make the most of your invitations.
If you haven't yet sent out your invites, here is your chance to ask your guests those 'hard' questions. Provide a little background on the current situation +  your Venues rules + Vax-passports. Ask your guests to RSVP along with their vaccination status so you have this info on hand for your Venue. You can do this in the form of a details card to include with your invitations, or pop it up on your website/event page.
Just like you, this is a whole new ball game for your Vendors! It's not their fault that they can't source the specific flowers you are after, or your printing has been held up in a shipment from Interstate. Your Vendors are doing the best they possibly can to keep on top of the everchanging mandates while ensuring your event goes off how you imagined it would.
And lastly, keep yourself safe and in the know!
Stay up to date with new information as it becomes available and keep yourself 'isolated' as best as you can in the lead up to your event. The last thing you need is having to go into isolation and miss your own party!