The Festive Season is upon us! The season where your social calendar fills up with long luncheons, end of year celebrations, boozy banquets and of course, Christmas festivities. Is there any better time of the year?
If you are throwing an outdoor soiree, here are a few little pointers from the experts on how to make it one to top this festive season.
1. Comfort is key
It's safe to say that everyone's ideal weather situation for an outdoor event is a beautifully clear, mild day with a light breeze and a warm, balmy evening. Though let's face it, this isn't always the case, especially in December…
Our number one piece of advice; be prepared for every possible scenario and keep your guests comfort your number one priority. We are talking adequate shade, furniture, food & beverages, and last but certainly not least, always have a backup plan just in-case the weather gods decide to put on a show!
For example:
If you are longing for classy, long table lunch, at midday, set up on the grass so your guests can take in the picturesque views of the gardens or vineyards. Then be sure you provide:
–    SHADE! A luxury tent, marquee or canvas umbrellas.
–    Plenty of water, sunscreen and mosquito repellent. Heatstroke, sunburn or mosquitos are not a vibe.
Oh and if there is a forecast of 40 degrees (this is a high chance in December), consider changing your event start time to a later time, or moving your event inside or to an undercover shot where there are outdoor fans.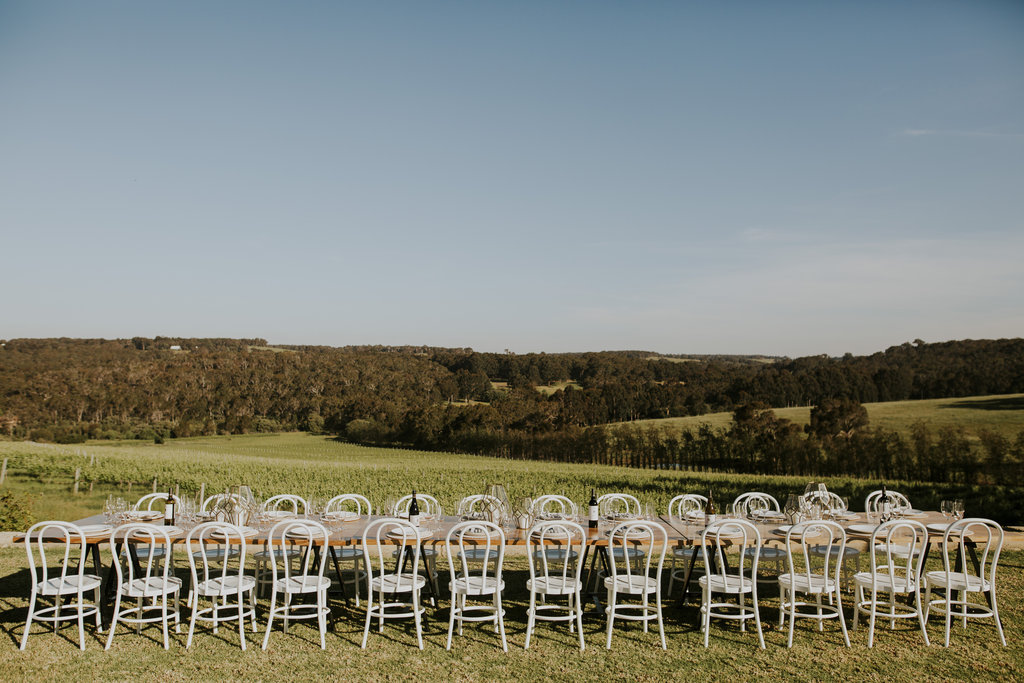 2. Styling & Cohesion
It is the silly season after all, so why not go big with your styling! 
Gone are the days where red and green are the key elements to your festive celebration colour scheme. Instead, break the boundaries, gimme that atmosphere and make it WOW.
Here are some tips to keep you on track:
–    Cohesion – pick a theme and stick to it. Think Parisian Party, Havana Nights or Backyard Boho for something different.
–    Base all of your styling choices around the theme: including furniture, florals, lighting and stationery.
–    Group your styling items based on colour, texture & materials.
–    Add some flare and personality to create something totally unique. Think of a seasonal menu, complete with a gelato cart, or oyster bar.
If you are traditional, and want to keep the Festive spirit alive, opt for a classic white theme and add a pop of colour with a sage green, terracotta and beige combo. Or instead play with duck egg blue and gold for a festive 'Winter' wonderland vibe.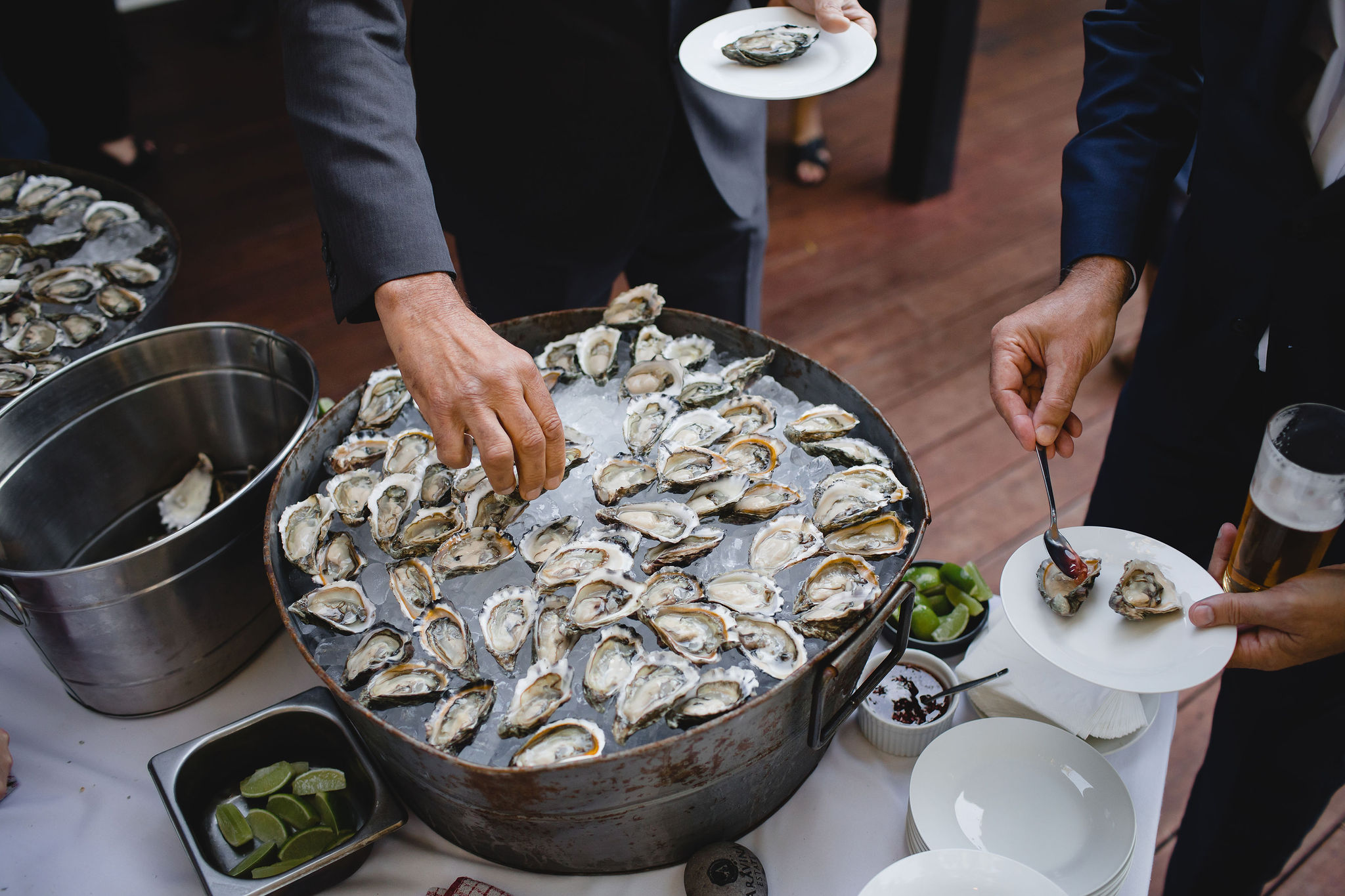 3. Use appropriate furniture
Festive events are usually when we see 20-plus people around the table, so look into hiring some furniture to fit everyone in with enough elbow room as well as to create a beautiful and consistent table.
Here are our top hire items we think are essential when planning a festive event:
–    Hydration stations – AKA, Bars. If you have a larger guest list, or two separate entertaining areas, consider hiring multiple bars.
–    Beverage Accessories: glassware, water carafes, champagne bowls and ice buckets.
–    Tables & Chairs – to suit your event style. Bar chairs & tables and lounges for a cocktail vibe, or long banquet tables & chairs for seated.
–    Shade – whether it be a marquee, or luxury tent, this is a big one if you are hosting a large celebration.
–    Lighting – especially if your festivities will run into the evening.

4. Communication and flexibility is key
Understand all of your vendors' needs – from power requirements to space needed and time frames. Look at the event holistically and then make sure those needs are fulfilled as much as possible to avoid misunderstandings or issues on the day. Know what everyone is and isn't taking care of so you can identify any double-ups or gaps that need to be resolved.