So, you've found the perfect location for your marquee wedding. It's remote, has a killer view, the ground is (kinda) flat, and you already have your eye on a stunning structure in which to celebrate one of the biggest moments in your lives as a couple.
We're not going to lie. We both had our own marquee weddings and they are W-O-R-K. Pretty much everything has to be hired in – from the furniture and glassware, to the generator and toilets. And unless you are hiring a wedding planner, you are going to have to be at the top of your planning game. So here are a few tips to help you on your way.
1. Know your site
Speak to the owners of the property about the site. What are the best locations for a marquee in their opinion? Then configure your marquee accordingly. That southerly wind that comes through in the evening? Plan to have that side of the marquee down for the reception. Take into account the surroundings and come up with the best options to take full advantage of the property's assets.
2. Size and style matters
Your ideal weather situation will be a beautifully clear, mild day with a light breeze and a warm, balmy evening. But let's face it, your dream of a wall-free marquee may not be possible if torrential rain and wind is forecast. So consider all the scenarios and choose a marquee you will be happy with if it needs to be fully enclosed. Consider what the setup will be if it does rain, and make sure the size of your marquee is big enough to fit in that dance floor, band, bar, lounge, plus all of your guests if you need to go with Plan B.
Photo credit: Keeper Creative, Lee Griffith Photography and We are all Stardust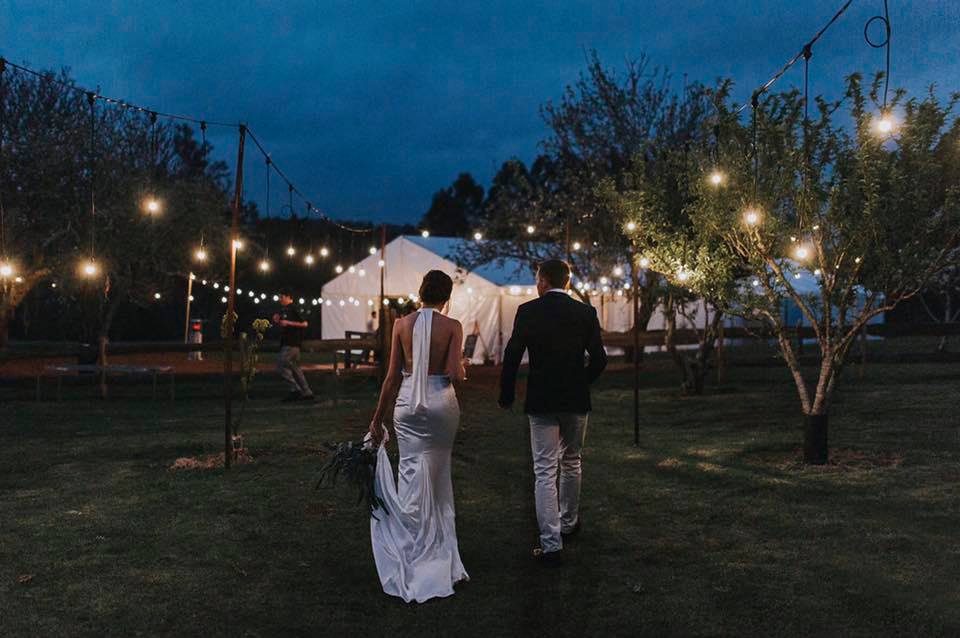 3. Guest comfort is important
Have enough toilets. Close by. This may seem obvious, but your guests will hate you if they have to cross the desert to get to a toilet or if there is nowhere for them to change nappies (where kids are on the guest list). So have enough toilet paper, bins, soap and handtowels at the ready. Hire plenty of heaters for colder weather, and many a guest have been grateful for blankets provided at the reception.
Photo credit: We are all stardust and Lee Griffith photography
4. Hire a wedding coordinator or stylist
Seriously, you NEED someone on site from the time the marquee arrives, to ideally, the reception kick-off. A coordinator will meet and direct suppliers and oversee the set up and styling, and basically be the 'go to' contact for any hiccups on the day. There are many decisions that need to be made on the run during setup, and trust us; you don't want to be the one to have to think of solutions.  Many offer a 'Day Of' package which includes a site visit a few weeks out to go over the setup and floor plan and to make sure all your bases are covered. You will surprised at the amount of things (logistically or otherwise) that may be brought to your attention that you never consider
Photo credit: Paris Hawken photography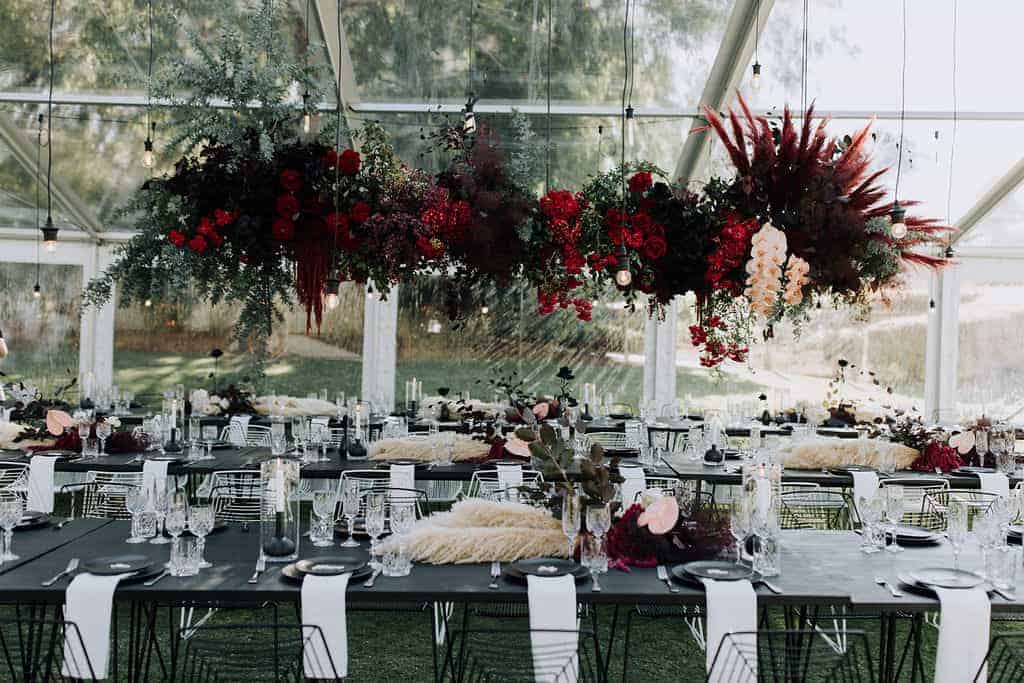 5. Communication and flexibility is key
Understand all of your vendors' needs – from power requirements to space needed and time frames. Look at the event holistically and then make sure those needs are fulfilled as much as possible to avoid misunderstandings or issues on the day. Know what everyone is and isn't taking care of so you can identify any double-ups or gaps that need to be resolved
Photo credit: Ben and Ebony