We know you want to set the bar high (pun intended!) with a stunning wedding and reception, so we've put together this styling guide to help you wow the pants off your guests with your wedding bar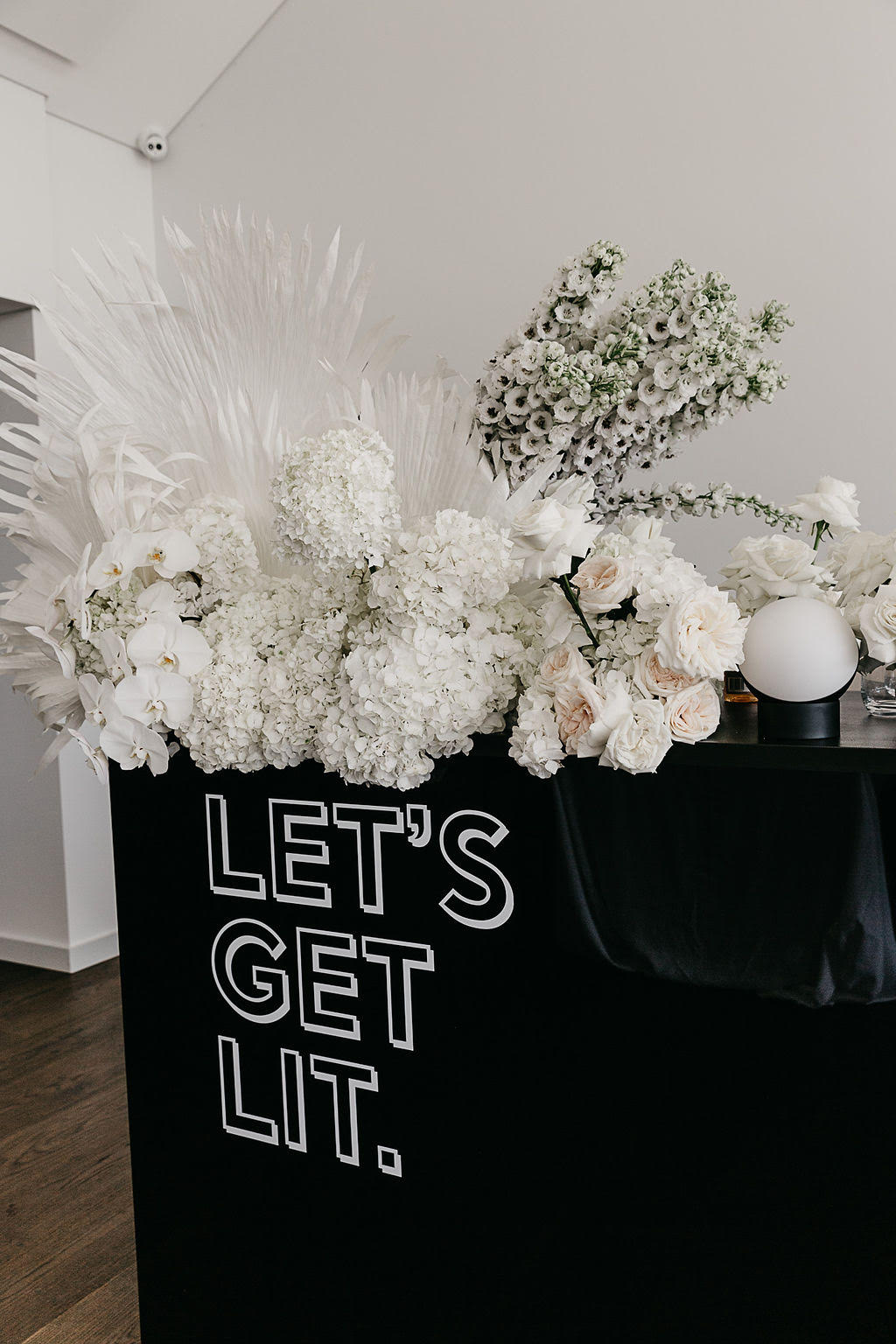 1. Start with the right bar
Ok, let's start with the most important piece; the actual bar you will use as your service bar. To make the decision about which bar to hire you will need to consider both your practical and aesthetic needs.
How many guests will be served? You may need to hire more than one to cater for higher quantities of guests. What other items need to be present at the bar, but hidden (e.g. rubbish bin, glassware etc)? You will need to consider what size bar will accommodate these extra items behind or underneath them.
The other big factor in your decision is the style and colour palette of your wedding. We have neutral coloured bars that will go with just about everything, and we also have some other unique styles that might suit a provincial or country style wedding. Whatever the style, we have options to suit.
2. It's personal, baby.
Your bars don't need to be personalised, but if they can, why not right?? Some of the best we've seen at weddings have had a personalised element to them. For example, "Cheers to the Smiths". There are numerous ways to add a personalised touch, some we'll get into below when chatting about signs and backdrops, but here's a fun fact, our bars themselves can be personalised! Our panelled service bars can be personalised with a custom decal. You will be sure to wow your guests with one of these babies.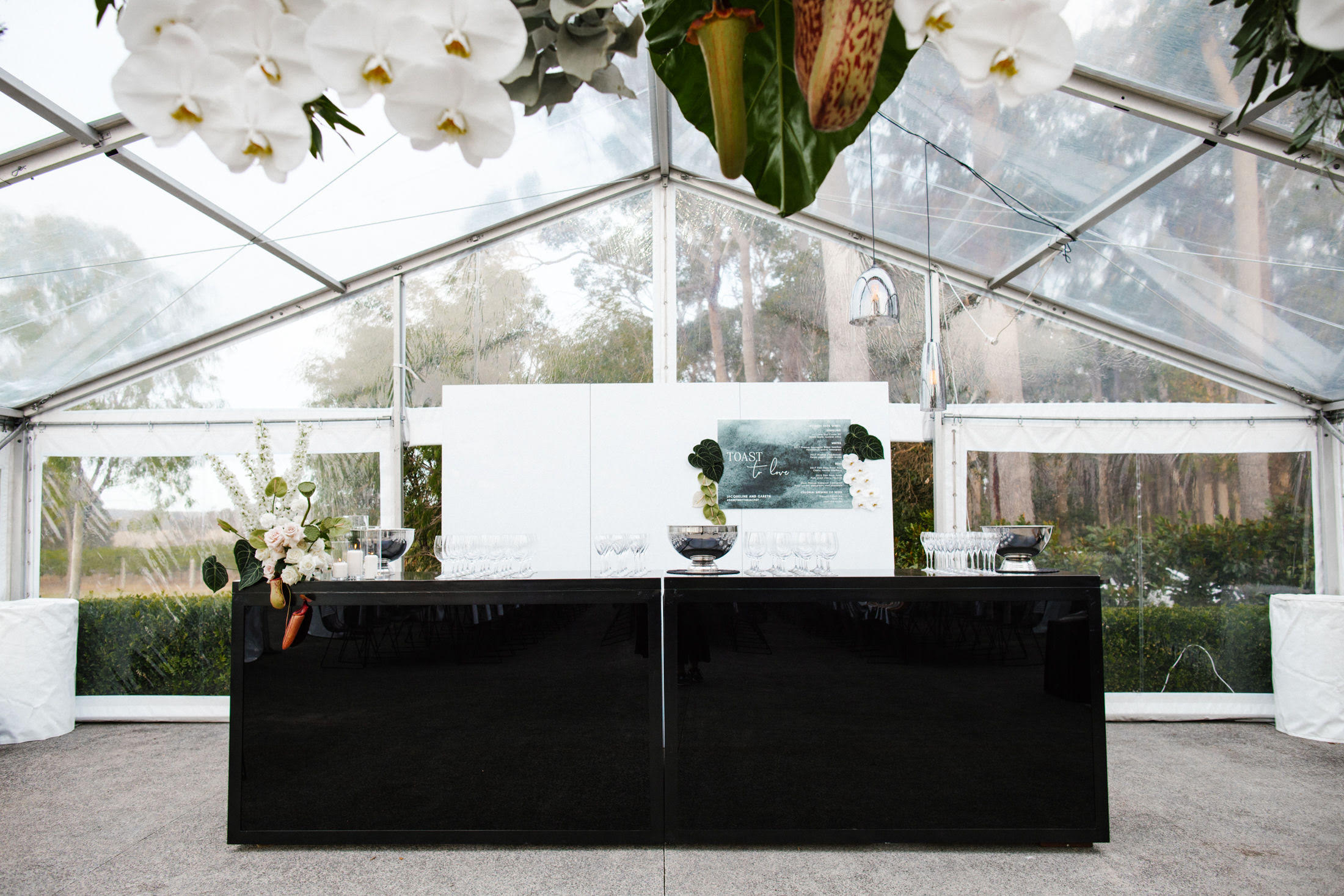 3. Signs and backdrops
You can also add personal touches with any signs or backdrops you use to complement your bar. This can range from a large backdrop behind the bar (e.g. an acrylic backdrop with custom decal in phrase of your choice) to a sign sitting on the surface of the bar, to a big easel sitting beside it. We have an impressive range of signage and backdrops for you to check out, find our signs under the "Signage" tab, and our backdrops under "Arbours and Backdrops" in our hire range. Again, what you choose will be determined by the style and colour palette of your wedding, but we have something for every style.
You also don't need to add a personalised element. You can very successfully wow your guests with a frame backdrop or arbour decked out in flowers, for example. The options are endless! Don't hesitate to contact us if you have a particular product in mind and want to brainstorm some ideas for it, we absolutely love to help!
4. Dress to impress
The decor items you dress your bar with can be just about anything you want. That said, don't forget to leave plenty of room for the essentials (glasses, champagne bowls etc) and do think practically about what belongs and what doesn't.
Some items to think about including are:
-Natural elements
A beautiful bunch of flowers, or a lush bunch of greenery cascading down one side would be sure to draw the eye.
-Stationary
Let your guests know what's available by including a drinks menu for them to peruse. This menu can sit in one of our gorgeous signage boxes or on one of our table number holders or easels (find these in the section "For the Table").
Grazing platters or scrumptious desserts
Add pops of colour and play with creating different heights on your service bar by including some yummy snacks for your guest to nibble while waiting for their drink. This is both a pretty and practical way of dressing up the bar that will definitely be appreciated by your guests.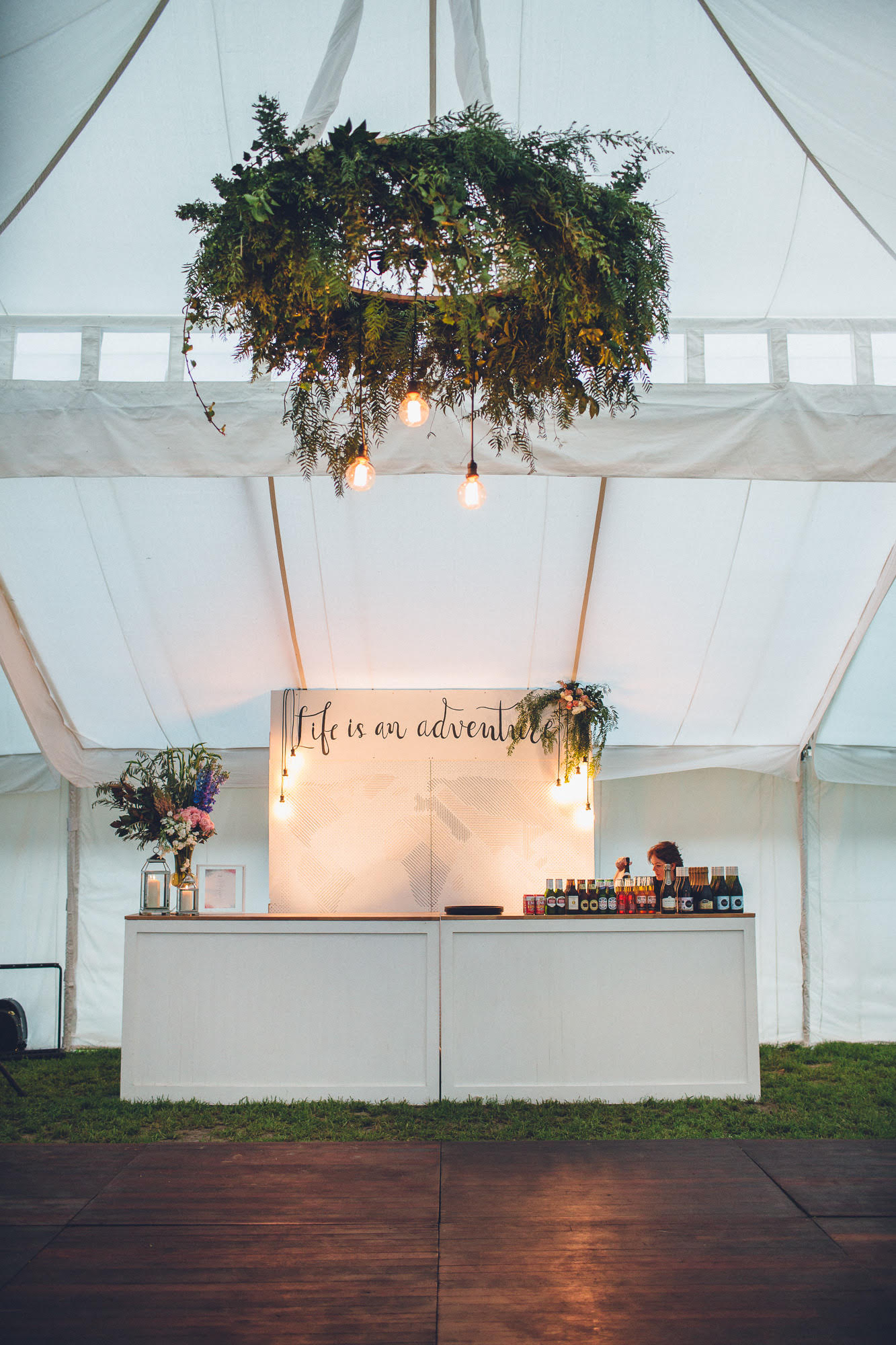 5. Glassware
Glasses all lined up on the bar tell you guests one thing: they're in for a good time! Which glasses you choose will depend on your style and also which drinks you are serving.
Choose from our huge selection of crystal, ribbed and premium glassware to create your look. Champagne saucers for cocktails, martini glasses for a luxe vibe and shots for, well, fun! We're salivating just thinking about it.
Don't forget your guests will need to keep hydrated between drinks, so make sure there's room for some of our gorgeous water carafes and tumblers too.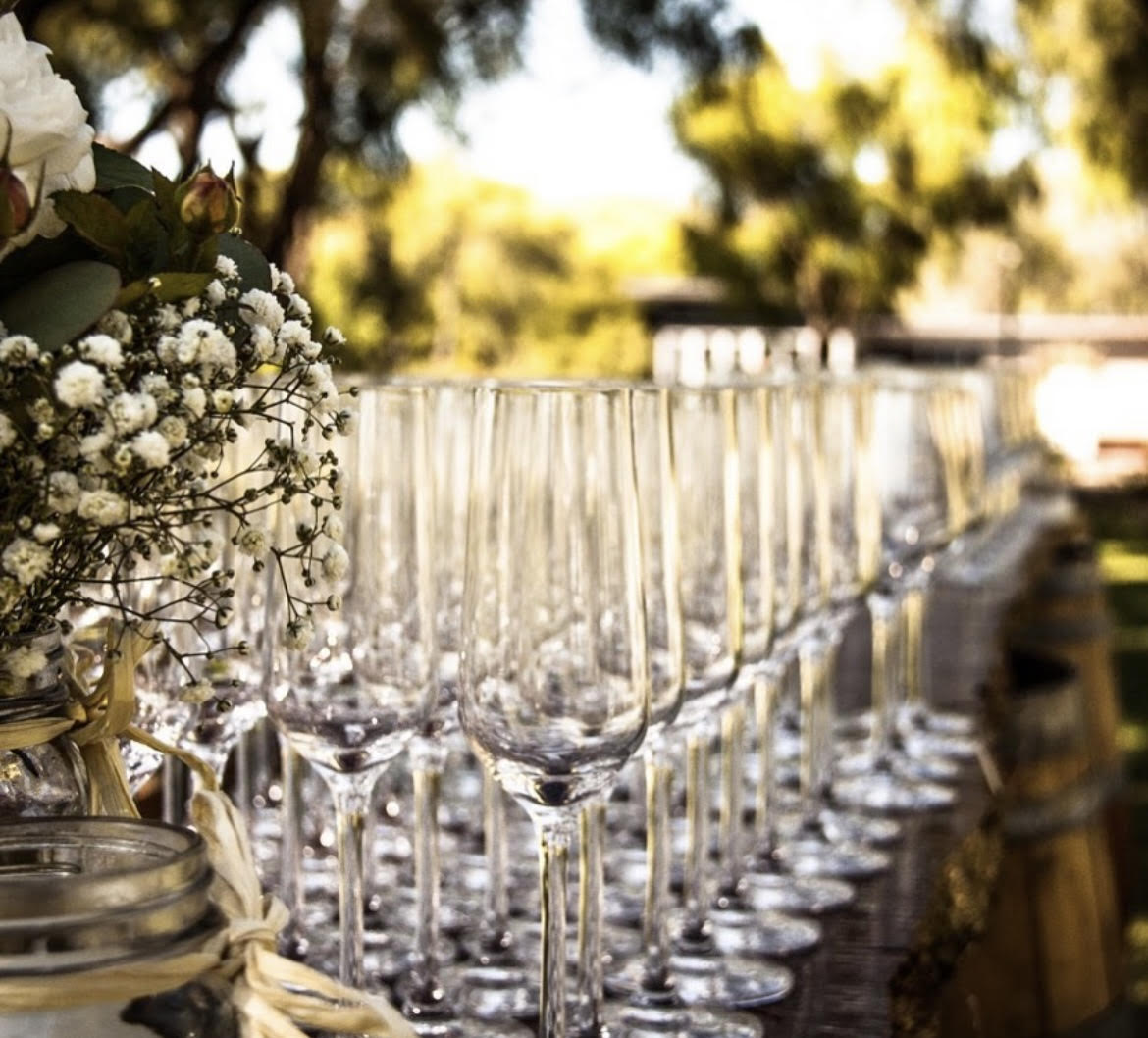 With these tips you can elevate a standard service bar up to the next level. We are so keen to help you achieve a gorgeous and practical set up for your wedding, so please don't hesitate to contact us to ask about our products, get ideas and find out about the many services we offer to make your day hassle free. Cheers to that!