Finding the best vendors for your wedding is a big (and hugely important) task and will ultimately determine the planning for and experience of your wedding day.  Of course, your day will be incredible no-matter what, since you are marrying your love and partying with your closest family and friends, but focus on these five  tips before locking in your suppliers to make sure you have the best possible team behind you.
1. Research

Scour websites and social media accounts of potential suppliers to get an idea of their scope, style and quality of work.  Look for publication credentials – those with features in magazines or media are a good indicator of quality and legitimacy. Also get yourself along to a few bridal fairs, see some real-life displays and chat face-to-face with the people behind the portfolio.
2. Testimonials
Social media and internet searches are great for reading what others are saying about a business. Reviews on Facebook business pages and google will give you an idea of quality – although be aware that any negative reviews can be removed.
Styling: Aravella Event Design  Flowers: Zinnia Floral Design Photo Credit: Katie Grant Photography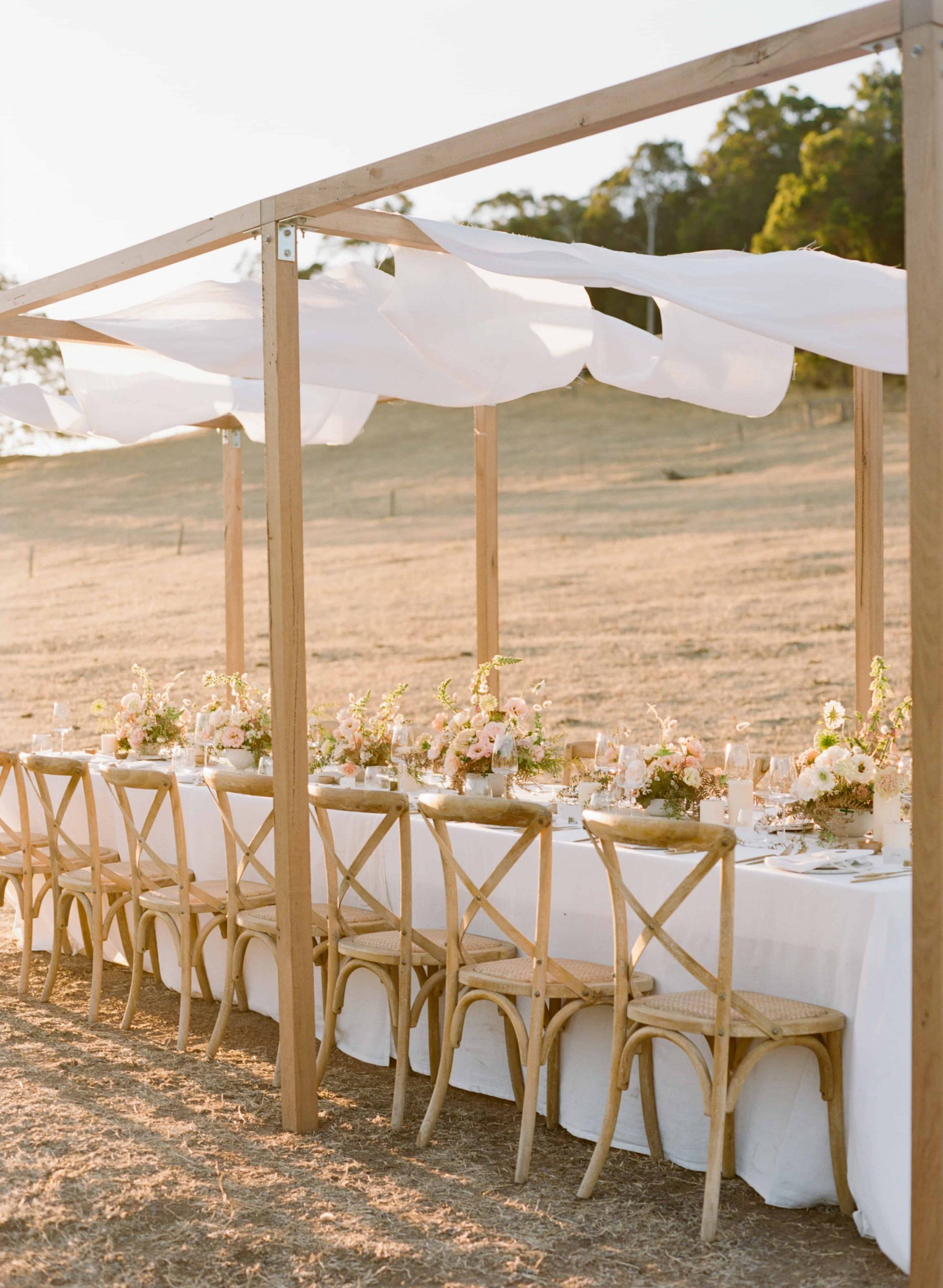 3. Ask around
Wedding-focussed social media groups, friends, family and colleagues have all had experiences at a wedding or event, pick their brains to find out who they thought were the stand outs and who to avoid. Talk to other suppliers and see who they recommend.
4. Customer focus
Good customer service means different things to different people, but consistent, prompt response times (24 hours) is a good indication that they will be on-hand and available throughout the planning stage.
That said, wedding work is weekend work so response times may lengthen! Thursday through Sunday is the time when suppliers can be out of the office gearing up for the weekend's weddings (on site, bumping in, bumping out, etc.) so please take this into account.
Photo Credit: Nic Duncan and  Lee Griffith Photography Flowers: Lush Floral Design
5. Meet them
Probably the most important factor in establishing a kick-ass team is your connection to your vendors. Meet them in person before booking/purchasing from them to scope out the dynamic, ensuring there are no personality clashes that may make your planning more anxiety ridden. You probably don't want to go for a super laid back vendor if you are more the ultra-vigilant, detail-focused type.
Do they get your vision? Are they excited by your ideas? Do you bounce off each other? Does their style echo your own? All great signs that the connection is real and they can deliver.
Photo Credit: Christine Lim Photography  Beautiful Bridal Gown Supplier : Vicki- Through the White Door