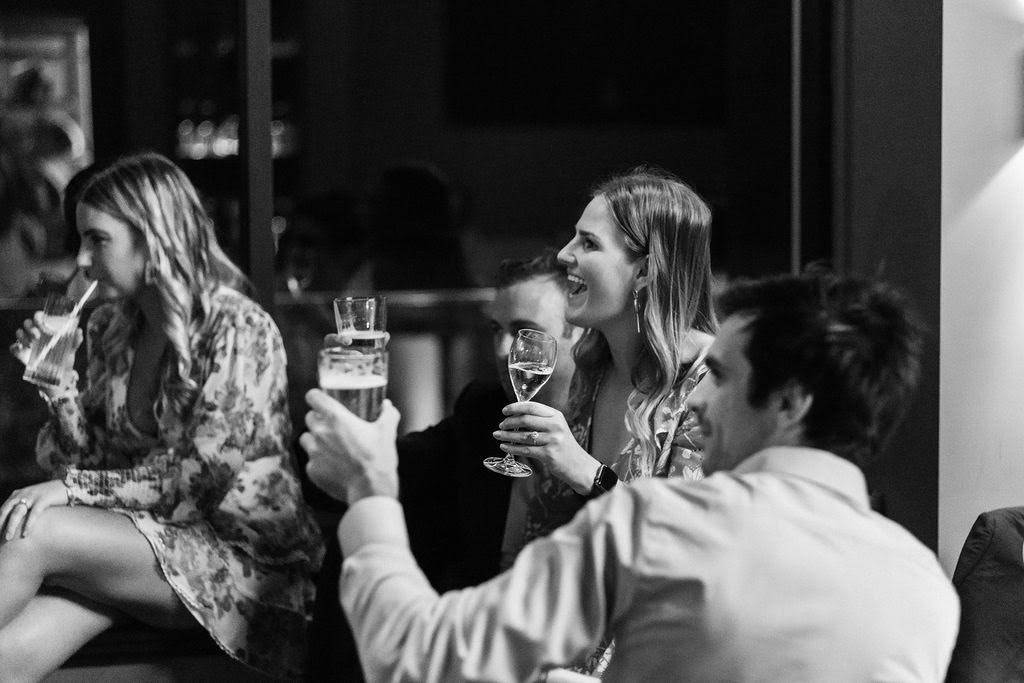 1. Break tradition from the normal speech givers
Even if tradition holds that Uncle Kev delivers a speech at all the family weddings, you don't have to uphold this. Here's a tip for you to keep the family happy: give him a special role that isn't delivering a speech but still makes him feel valued and a part of it. You could ask him to share a short reading at the ceremony or to say a prayer before eating at the reception. There are many other smaller ways he can be given a moment to shine. Ultimately, you want to choose people for your speeches who are going to make them meaningful to you and your spouse and these aren't always the most obvious choices. Don't be afraid to mix it up.
2. Deliver speeches in a different location
Imagine standing amongst all your family and friends under the festoon lighting of the deck adjoining your reception room. A crackling fire in the centre is warming you and your guests as some special people in your lives share some words of wisdom and happy memories. Sounds idyllic right? Speeches don't have to be at a podium in the reception room, they can take place anywhere that you can fit everyone. Be mindful of choosing somewhere everyone will be able to see, hear and be comfortable, but don't be afraid to move things outside. There are some great photo opportunities to be had in these special moments too.
3. Plan a sneaky performance
Have you ever been to a wedding where the couple or bridal party broke out in an unexpected dance or song? It's so much fun! The guests erupt with applause and delight and it is yet again another great photo op! Perhaps you want to organise a flash mob with your entire bridal party, or maybe arrange a few guests who are scattered around the room to break out in song or dance. You could also perform a choreographed couple dance that surprises your guests during the speeches. Whatever it is, it's sure to keep things interesting and keep guests awake!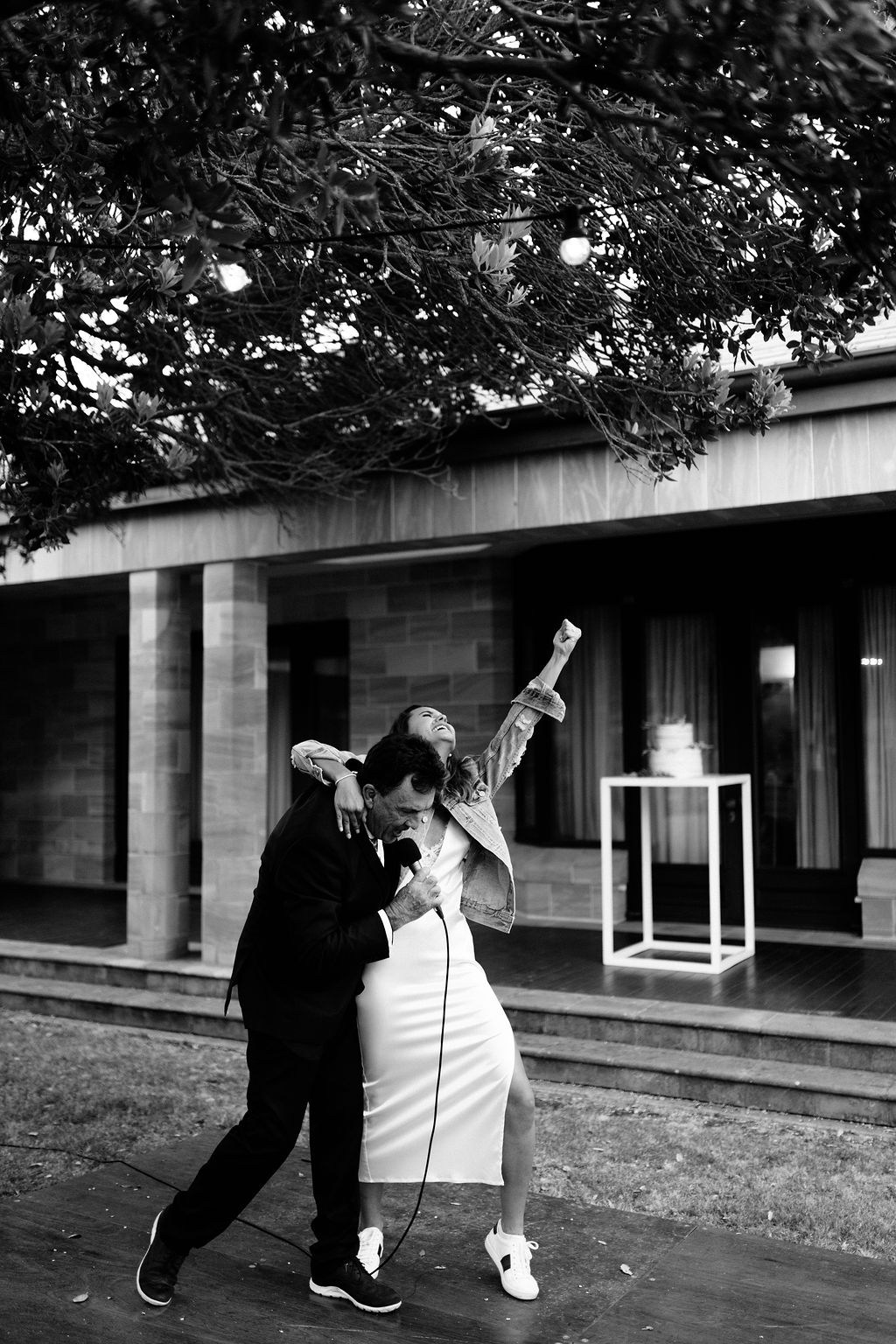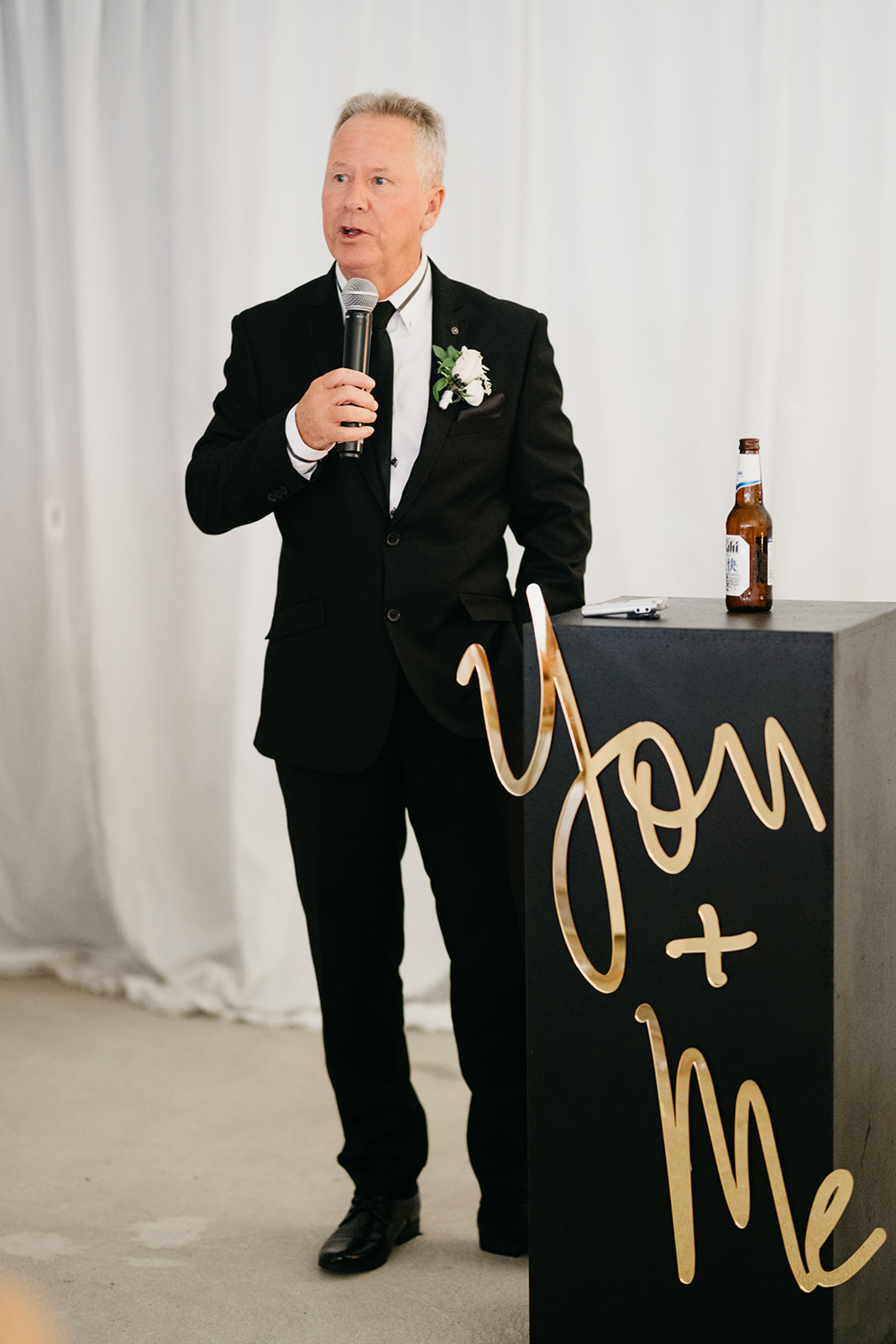 4. Open mic delight
Ok, this one comes with some provisos. But hear us out! Allowing anyone at your wedding to share a few special words or memories of you guys could make for some seriously heartfelt moments, for you and your guests. If you do this you'll need to set a time limit and have someone keeping track of the time. This is where having a trusted emcee at your reception is really valuable. They can help facilitate the speeches and jump in if someone is taking up too much time or senses that things are getting awkward. You could even word up a few friends you know would get things off to a good start and set the tone for the other impromptu speeches. This would certainly mix things up!
5. Joint speeches
We know that one of the most pressing concerns about speeches is whether they'll fit on the runsheet or go overtime. One way to help manage this is to arrange for joint speeches. Perhaps you could ask all your bridesmaids to plan a speech together and deliver it in turns. Maybe your parents are already friends and they want to share the speech altogether - that would be a cute moment! You and your spouse getting up together and addressing your guests for the first time as a married couple is also a special moment. However, you decide to do it, having some joint speeches can save you time and keep things interesting.
You can incorporate some or all of these ideas to remix your wedding speeches and add some flavour to the night. Just remember that at the end of the day, you want to have created meaningful moments and happy memories that will last. So be sure to plan your speeches around what you know will be special to you as a couple. If your guests can see that you are delighted with the speeches, they'll be delighted for you - we dare say even Uncle Kev won't mind having been replaced!