5 styling ideas for your festive table this year
Kristina Sfreddo, stylist and planner at Gather & Hunt shares ideas for a memorable festive table this holiday season.
I love this time of year. Not the fact that I have Mariah's rendition of All I Want for Christmas Is You on permanent loop in my head until the Christmas tree gets put away, but more the fact that I get to spend time with family and friends and take a (short) break from the many responsibilities on my plate. It's a time for long, lazy days, conversation and connection, special people, food – glorious food, and of course, possibly most importantly, Love Actually on TV (am I right!?).
Yep, Christmas is a time of celebration, and lots of us love decorating our houses and tables each year – it adds to the atmosphere and excitement to come. But let's face it, decades-old tinsel, the old-faithful plastic tablecloths and the garish red-and-green combo can get a little bit boring/OTT/ok, a stylist's Christmas nightmare, so here are 5 ideas to help you come up with a timeless festive table which still nods to the fact that it's the most wonderful tiiiime of the yeeeear… (sorry).
Make food the focus
Everyone puts so much love and effort into the festive feast, so make it a statement. Whether it's a buffet-style grazing situation or a shared-plate banquet, create different heights with props like wooden slabs and a mix of boards, and get creative with food presentation.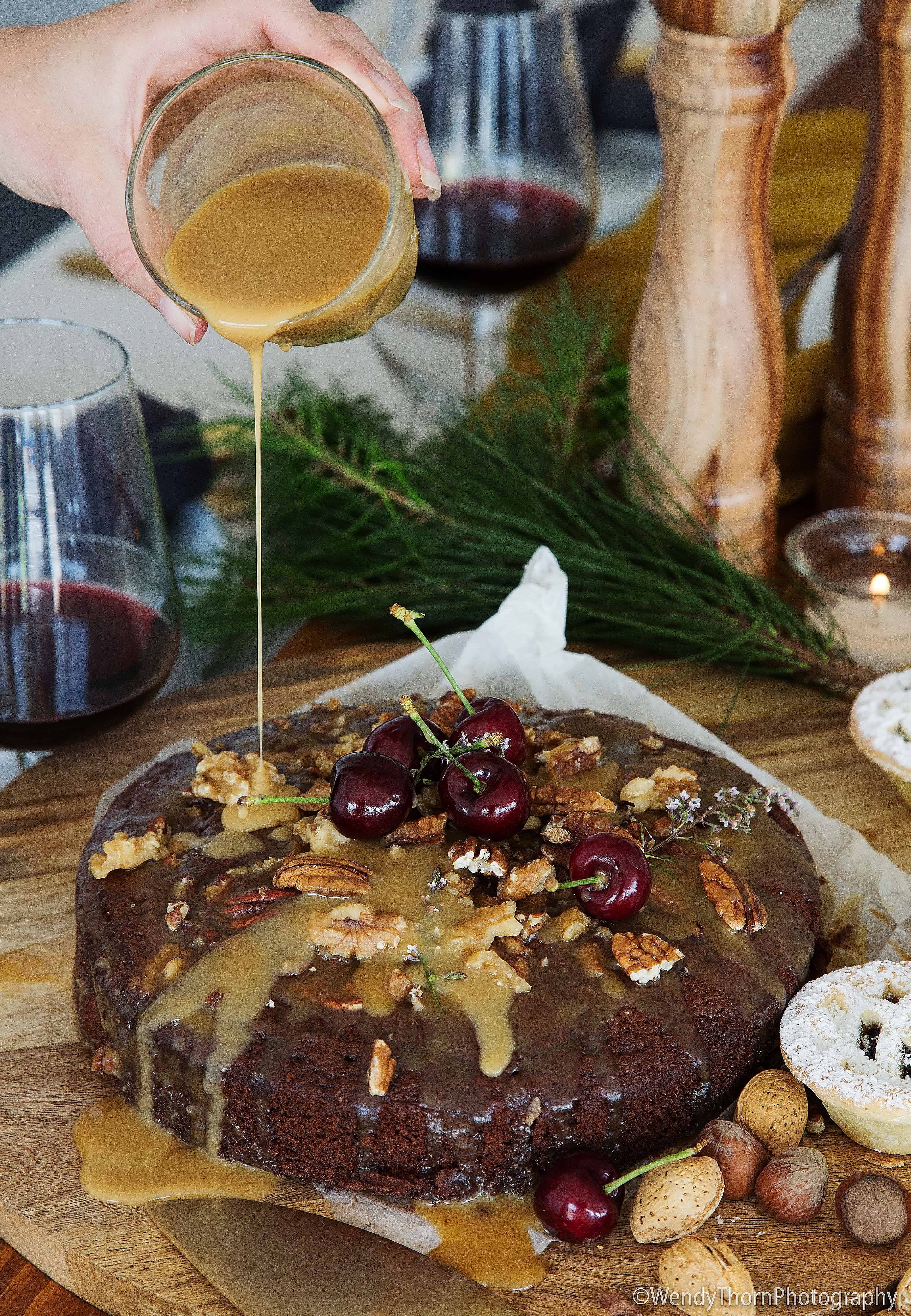 Explore new colour palettes
Deviate from the traditional and incorporate a fresh colour scheme into your setting. You are not restricted to red, green, gold/silver! Here we used textural Belgian linens (a current favourite of mine) in charcoal, natural and mustard yellow to create an earthy look that connects with the food on display.
Think outside the decorative box
Go for accent colours and textures in functional pieces instead of lots of decorative 'bits' that can clog up a table. We used different varieties of pine along the table in small amounts, gold minimalist candlestick holders with black taper candles for a soft glow, gold matte cutlery, and a mix of marble and wood for serving platters.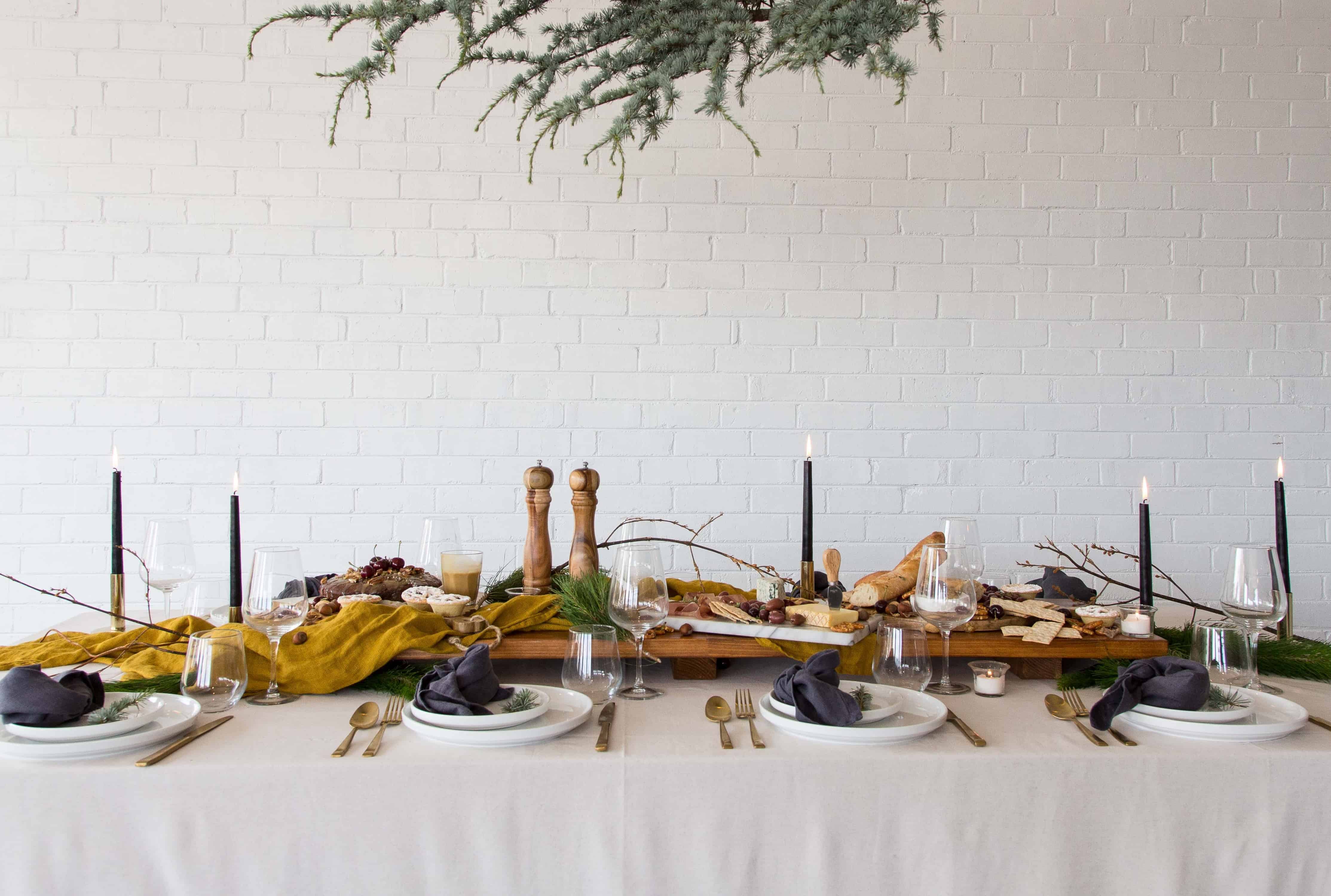 Use appropriate furniture
This is usually a time when we can have 20-plus people around the table, so look into hiring some furniture to fit everyone in with enough elbow room as well as to create a beautiful and consistent table. Here we used dark woods to tie in with the natural colour scheme.