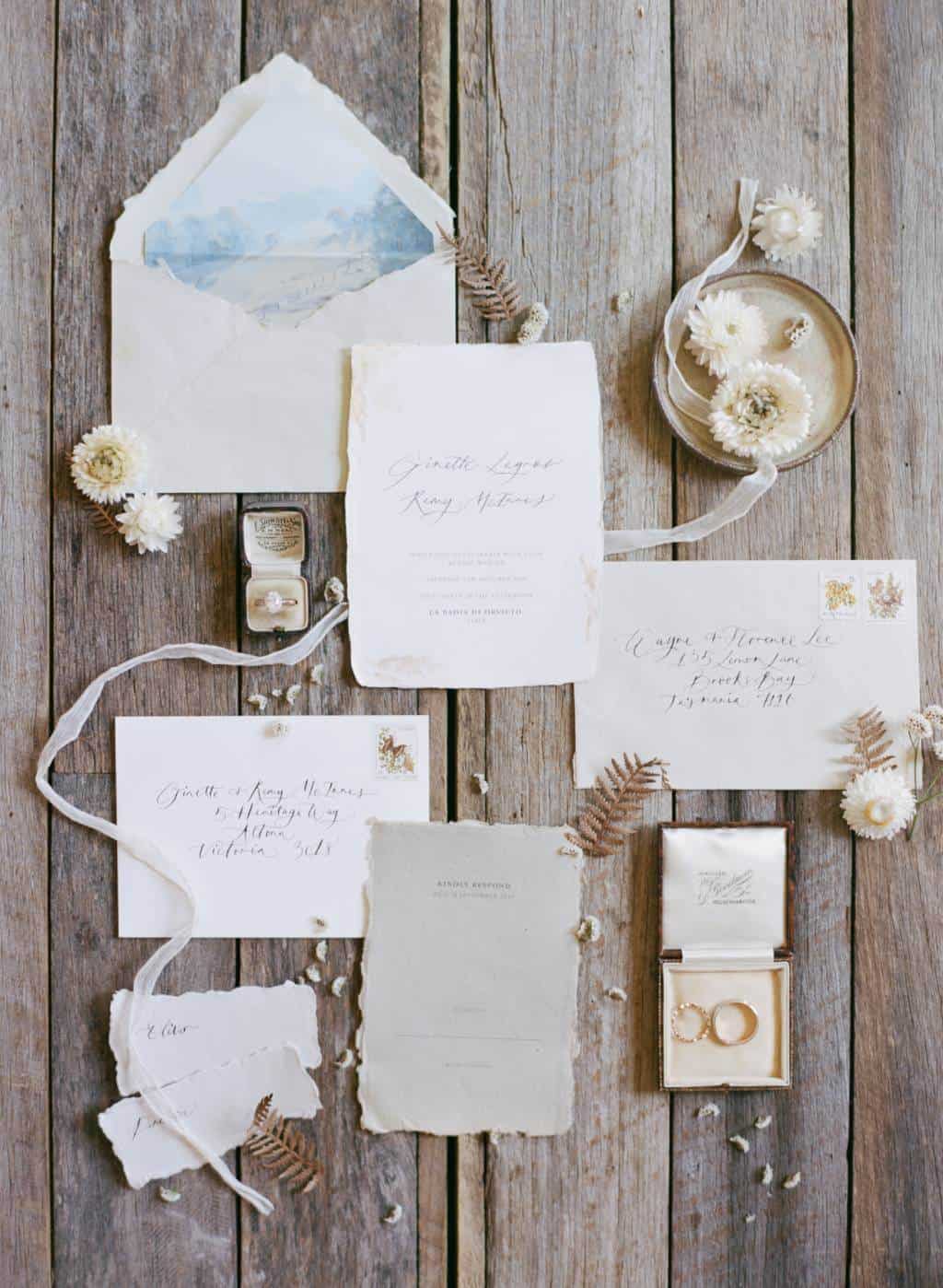 OK! We get it! What's the point in prioritising stationery? We live in a digital world where we send emails, DM's and texts. When was the last time you sent a postcard or letter to a friend? Probably not in a while.
The thing is though, being out of the ordinary is what you want with a wedding. It's not every day that you get to celebrate the love of a beautiful couple, so why not start the adventure to marriage the right way by sending your wedding invitations in the post.
When it comes to wedding stationery, we find that there are always two types of couples around this topic –
1. those who choose to eliminate stationary and put the money to bigger things and
2. those who value the sentiment that comes with stationery.
We've given you our reasons why you should be prioritising wedding stationery for your special day!
Have a read through and let's see which couple you identify with…
1. Your stationery communicates important information
Your guests need information so they too can be organised for the day. If your wedding venue is at a winery, on a beach, in a barn, in a marquee, they need to know! Having this information will help them plan where to stay as well as organise transport plans etc.
Stationary can also act as a signpost, giving direction on the day. This is seen in a table plan, welcome sign, table number, a menu, and the order of the day etc.
2. You as the couple can both be involved
Stationery is one of the aspects of your special day that you can actually make informed decisions about together. We all know that there are some aspects of the wedding that the groom chooses to stay clear of, for good reason too! Sitting together as a couple and chatting through decisions can be a special intimate time together. Remember to have fun with it!
3. Stationery design can be a great addition to reflect you as a couple
Including aspects of your relationship that are special to the two of you are great when thinking of your stationery design. Do you both like a particular colour? Are you getting married where you first met? Why not include it?
Intertwining your story as a couple with the feel of your wedding day can help with the decision process for your guests. The design of your invitation can communicate whether it's formal and elegant or cazy and fun!
4. It's meaningful to keep as memories
Aside from the memories, photographs and your wedding dress and suit, everything else has a life span. Your flowers wilt, the cake gets eaten and all you're left with is the topper. Having stationery that you can keep and store away to show your children and grandchildren one day is a beautiful keepsake.
So there you have it… 4 reasons why we think you should prioritise your wedding stationery for your special day.