Our marquees are the perfect backdrop for any event providing you with the ultimate blank canvas venue. We want to help you WOW your guests, while providing you with an exceptional, hassle-free experience from start to finish. Whether you have dreamt up an intimate garden party surrounded by lush greenery or an elegant large scale celebration underneath the stars, we'd love to help you find the right marquee.
WHAT MAKES OUR MARQUEES PERFECT FOR YOUR SPECIAL DAY OR OCCASION?
Clear surroundings: Our attention to detail is second to none and we take exceptional care in our marquees to ensure you get an exceptional experience.

Multiple Sizes: Available in two widths (6m and 10m) and made up of 3m walls to tailor their length, our marquees can be configured to meet your party needs. Please download our sizing guide here for more information.

Easy installation: Installation can occur on just about any level surface e.g. tennis courts, manicured lawns, concrete, bitumen and even gravel. Do you have a small outdoor space or want to create an extension to your home? Our rope free marquees have you covered.

Unobstructed views: No central pole allows guests to have a clear view during speeches or presentations.

Safety: With UV rated PVC and flame retardant silks, your guests will be kept safe and sound.

Tailored zones: Want an entrance hall for guests to mingle, a bridal party lounging space or a bar service tent? Creating multiple rooms can add distinct zones and extra styling opportunities.

Added flair: Why not elevate the space even more with our beautiful timber flooring? Flooring can even be extended beyond the marquee frame to create decking space. Dancing in the moonlight? Yes please.

Weatherproof: No need to worry about any rain on your parade with our fully walled and floored marquees. Able to withstand high wind speeds, the only thing that will blow your guests away will be the magic of the room itself.
Can't settle on an indoor or outdoor setting? A clear marquee is the perfect option as it allows you to have the best of both. Enjoy the comfort and warmth of being indoors while being able to enjoy a breathtaking sunset or take in your picturesque surroundings. Clear Marquees provide so much versatility and its pretty spectacular being able to see the stars.
They also create a flexible and open space inside as they have no central pole. Having a view that is unobstructed for guests during wedding speeches or corporate presentations is must!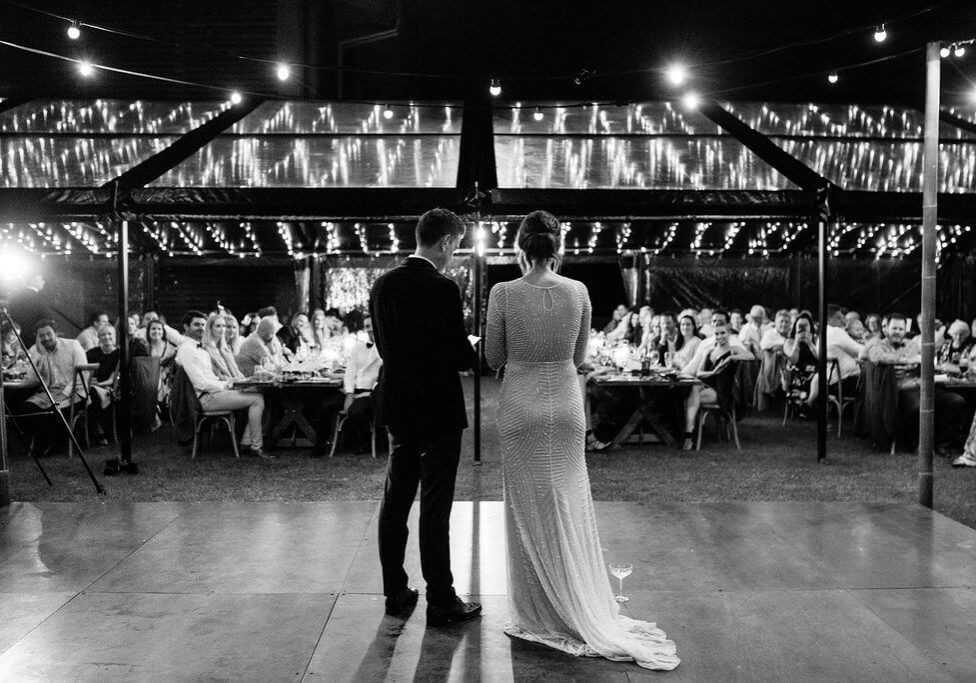 The Black Beauty. A black marquee offers you all the benefits of a clear top marquee, except in a sleek and sexy black style. The clear top and sides allows you to enjoy the view of your surrounds from the comfort and warmth of an indoor setting.
The black marquee also provides an open space with no central pole, perfect for unobstructed views during wedding speeches or corporate presentations.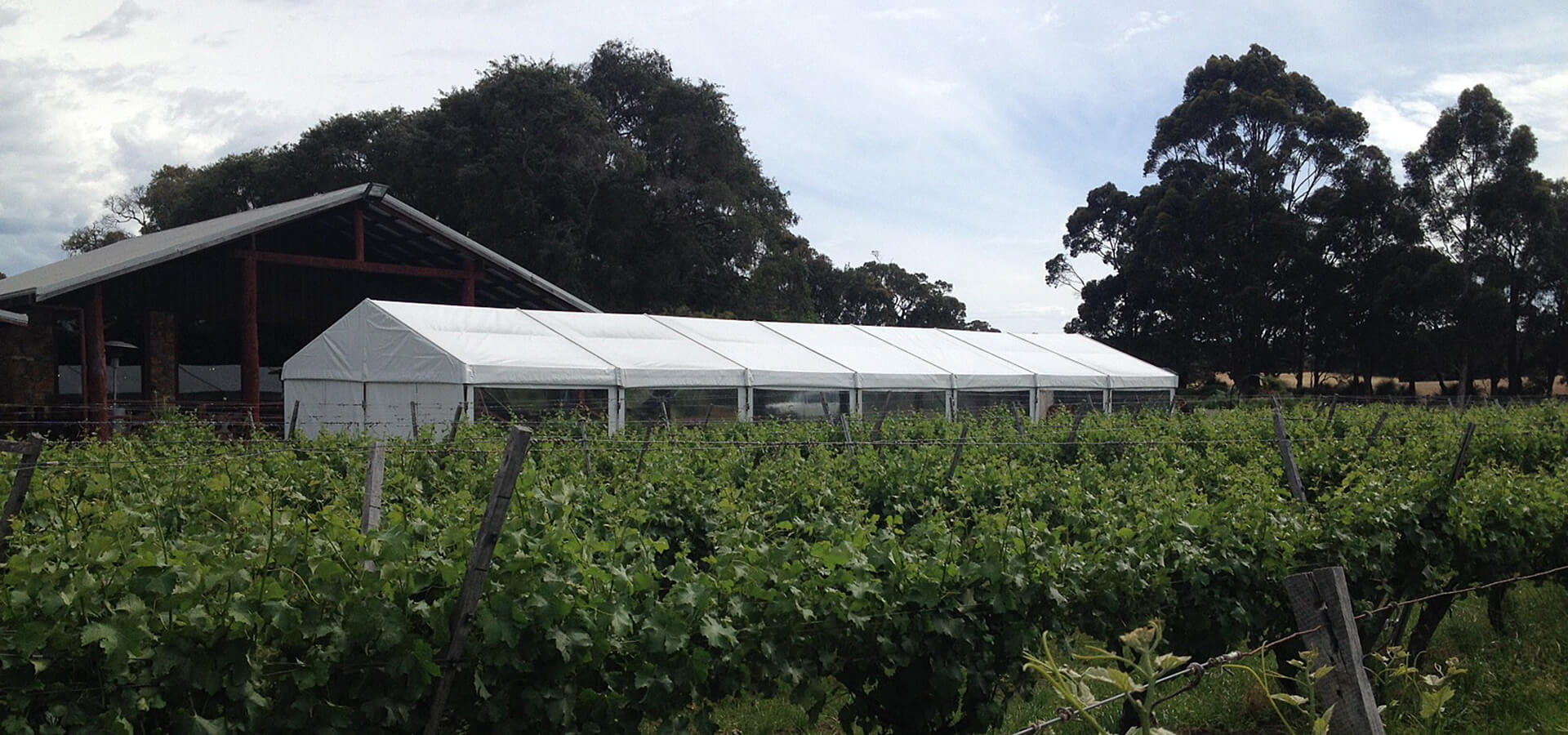 This classic marquee provides you with a blank space to build an event to your exact taste. The benefit of having a solid marquee is that it is suitable for weather changes throughout the day and keeps the cold out and the warmth in during those colder months of the year.