Wait, I need a planner, coordinator AND stylist?
Confused?
Don't worry, we were once too!
Though they may seem like very similar job titles, and it is true that a lot of planners, stylists and coordinators actually do more than one of these roles, some even all three!
They are actually, in fact, three different job titles, and it might not be until you begin to plan your wedding that it hits you, 'Heck, I really do need a stylist AND a coordinator'.
These wedding wizards know the ins and outs of the wedding world, they have the contacts, the ideas, and the experience, so trust us when we say, they are worth every penny.
So, without further ado, and so we can restore the calm back in your wedding planning, here is our little cheat sheet outlining the difference between wedding planners, stylists & coordinators.
WEDDING PLANNER
The Logistics
Think of J.Lo in the 'Wedding Planner'
 A wedding planner is all about the logistics – they are there from the very beginning to help to navigate the details of your wedding from start to finish and every­thing in between.
On average, it takes about 400 hours to plan a wedding* It's a full time job, so a good wedding planner is worth every penny. They take on the stress for you; deal with deadlines, plan your plan B's and tackle emergencies, they even check for typos in your stationery! Literally everything that is involved with planning a wedding they do for you.
A wedding planner's role:
– Refer and assist in choosing vendors, as well as schedule & attend vendor meetings

– Overseeing & managing your budget, track deposits and payments for vendors

– Attend site tours

– Communicate with vendors during the planning stages & in the lead up to the wedding

– Create timelines & floor plans

– Be there to support you with any questions or queries they may have

– Work with the stylist and coordinator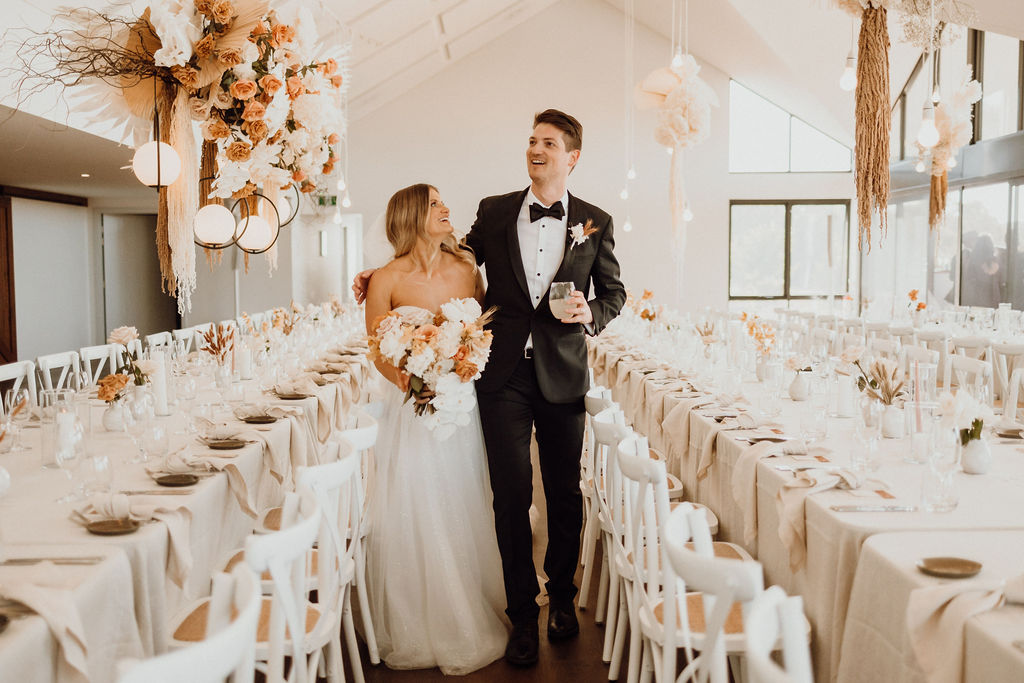 WEDDING STYLIST
The Aesthetics
A wedding stylist designs and conceptualises the creative aspect of your wedding, ensuring you have a cohesive theme throughout the event, from altar to dance floor. It is all about the aesthetics for a wedding stylist; from lighting design, furniture selection, flowers, linens, tableware, and stationery. They will literally bring your vision to life!
A wedding stylists role:
– Developing a mood board and style concept for your overall wedding

– Develop a colour palette

– Attend a site visit to visualise where you want everything to go and plan the layout

– Develop detailed floor plans of the ceremony, pre-reception & reception space

– Source styling pieces

– Coordinate all decor elements during bump in and ensure all styling pieces are in place prior to the wedding commencing

– Assist in the pack down of styling pieces during bump out

– Work with the planner and coordinator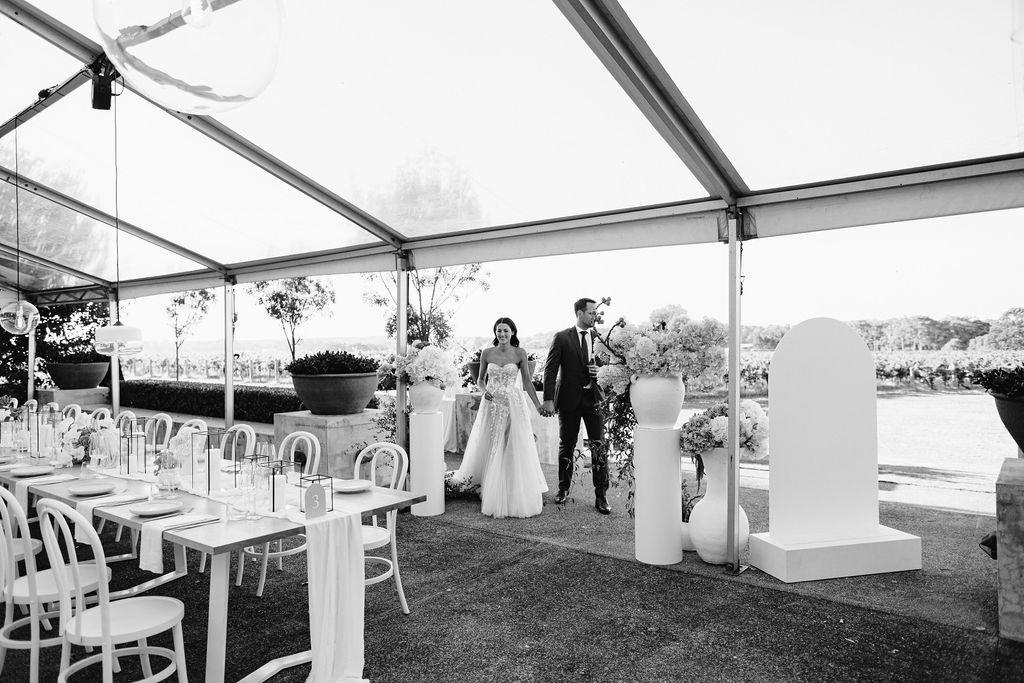 WEDDING COORDINATOR
The Point Person
Think Monica Geller at Phoebe's wedding in Friends, but the non-scary version. Not to be confused with wedding planners, a coordinator's role is to look after the wedding day itself, ensuring the whole day runs as smoothly and stress free as possible.
 A wedding coordinator normally comes into the picture 2-3 months prior to your wedding, to assist in the preparation of the day, to confirm the vendor scope of services on the day. They create an on-the-day timeline to provide a seamless execution of the on-the-day set up, and ensure a smooth running of the entire event right up until pack down.
A wedding coordinators role:
– Meet you 2-3 months prior to the wedding to get an understanding of where everything is to date

– Check in with your vendors and review signed contracts

– Ensure all loose ends are tied prior to the day

– Complete a final venue walk through

– Manage and coordinate the rehearsal

– Be the point person during bump in and the morning of, to free you up on the day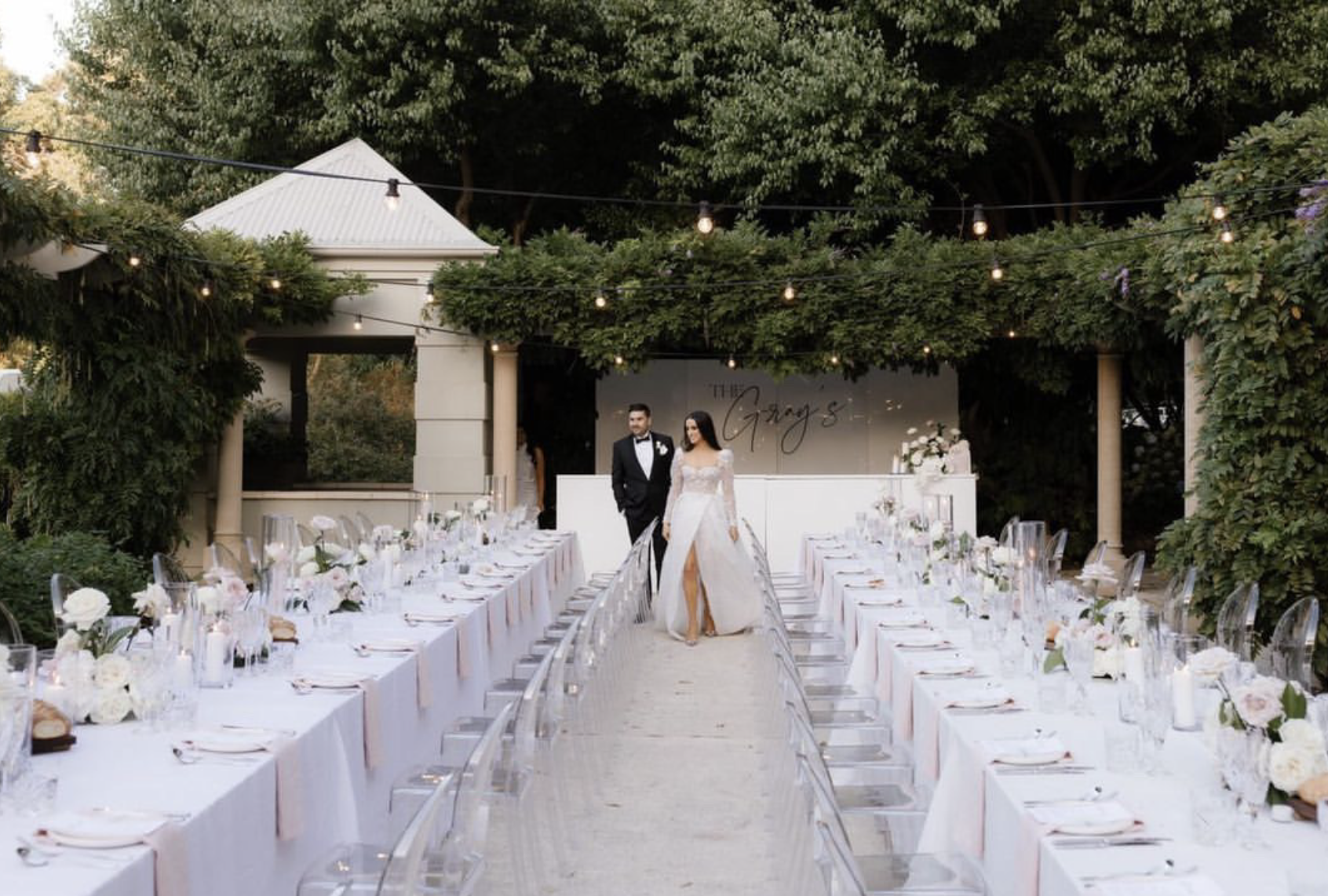 So, what's the best fit for you?
If you already have a super busy workload, or maybe you don't cope well with increased stress levels and decision making, then you might benefit from a wedding planner. Maybe you have no creative bone in your body so a stylist would come in handy! Lastly, we think everyone needs an on the day coordinator in their lives. Do you really want to be answering phone calls from your florist the morning of your wedding while you are getting your hair & make up done? We didn't think so.
Fun fact, did you know we also offer styling AND on the day coordination as an add on to your hire order? Get in touch with us if you would like to know more.
Happy planning!
* Source: Instagram post @maeandcomonthly